Top Ten Crucible Shocks
05 May 2008
www.worldsnooker.com
The top players tend to come to the fore at the 888.com World Snooker Championship, but the tournament wouldn't be half as exciting without the occasional shock. Here are the ten biggest jaw-droppers ever seen at the Crucible.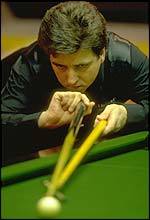 10.
1991 Quarter-finals
Steve James 13 Stephen Hendry 11
Hendry had announced his arrival as snooker's new dominant player by winning his first world title in 1990. He went on to win five of the first six ranking events of the following season and looked an impregnable force by the time he reached the last eight at Sheffield. However, he did not reckon for James, a gifted break-builder from Cannock with a passion for fast motor-cycles. James hit full throttle to deny Hendry a semi-final place. Hendry did not lose another match at the Crucible until the 1997 final.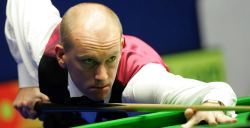 9.
1992 First round.
Peter Ebdon 10 Steve Davis 4
Ebdon had a fine record as a junior, and continued his winning streak when he turned professional, qualifying for the Crucible at his first attempt. However, he was given little chance against Davis, ranked No 2 in the world at the time and one of the favourites for the title. But, sporting a distinctive pony-tail, Ebdon played brilliantly to score a 10-4 victory. He went on to beat Martin Clark 13-4 before losing to Terry Griffiths in the quarter-finals.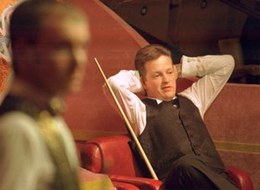 8.
1997 First round
Stefan Mazrocis 10 Peter Ebdon 3
Five years later and the tables were turned on Ebdon. This time he was the star to be shot at, having reached the final the previous year and climbed to No 3 in the world. Mazrocis, a journeyman pro of Latvian descent who lived in Leicester before moving base to Holland, was ranked 78 places lower. But he produced the best performance of his career to send Ebdon crashing out with a 10-3 victory. Mazrocis lost 13-9 to Alain Robidoux in the next round.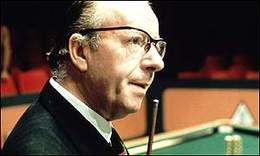 7
1978 – Fred Davis reaches semi-finals
A player who won eight world titles reaching the semi-finals would not usually be considered surprising – but it is when you consider that the last of those titles was 22 years earlier. Evergreen Davis was 64 years old when he got to the semis in 1978, beating John Virgo, Dennis Taylor and Patsy Fagan before being narrowly edged out 18-16 by Perrie Mans. Davis last played at the Crucible in 1984 at the age of 70. The only other player over 56 to compete at Sheffield was Eddie Charlton, who lost 10-0 to John Parrott in 1992, aged 62.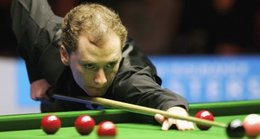 6. 2006 Semi-finals
Graeme Dott 17 Ronnie O'Sullivan 11
O'Sullivan had played brilliantly in his previous match to beat Mark Williams and appeared to be on the march to his third world title. He had beaten Dott 18-8 in the final two years earlier and another victory for the Rocket was widely anticipated. O'Sullivan struggled in the first two sessions and stood level at 8-8. What followed was one of the most remarkable sessions in Crucible history as Dott, a 125-1 rank outsider at the start of the tournament, won all eight frames to go 16-8 ahead. He closed out victory 17-11, leaving O'Sullivan, bemused by his own performance, to give his cue away to a fan in the crowd. Dott went on to beat Ebdon in the final.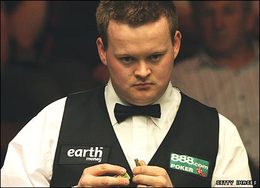 5
2005 Second round
Shaun Murphy 13 John Higgins 8
Murphy had never won a match at the Crucible before 2005 and had only once been past the last 16 of a ranking event – that was at the 2004 British Open when Higgins beat him 6-0 in the semi-finals. In-form Higgins was looking for another easy passage to the next round, especially when he led 3-0. But this was Murphy's time to come of age. With a thrilling brand of attacking play, revealing his tremendous long potting and break-building skills, he swept passed Higgins and went on to beat Steve Davis, Ebdon and Matthew Stevens to claim the title. Age 22, he was the youngest Crucible champion other than Stephen Hendry.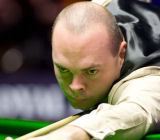 4
2000 First round
Stuart Bingham 10 Stephen Hendry 7
In 1999, nine years after his first triumph, Hendry captured his seventh world title, breaking the modern day record. He claimed that was his "one remaining ambition in snooker", but the following year he was still fiercely determined to succeed, and make new headlines as 'Hendry the Eighth.' But incredibly, he came unstuck at the first hurdle, beaten 10-7 by Bingham, a barely known cueman from Essex, ranked 92 in the world and making his Crucible debut.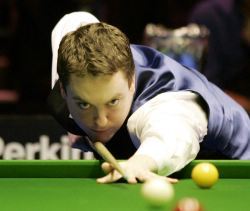 3
2000 First round
David Gray 10 Ronnie O'Sullivan 9
Two days later, O'Sullivan followed Hendry on the road out of Sheffield as snooker's two biggest names crashed out in the opening round. The Rocket had beaten Mark Williams 9-1 in the final of the Scottish Open earlier that month and looked in irrepressible form. Indeed, he made five centuries against Gray and held leads of 5-1 and 9-7. But somehow, Londoner Gray, ranked 60th and having played only once before at the Crucible, fought back for a stunning success in the deciding frame.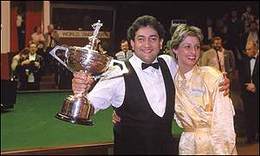 2
1986 final
Joe Johnson 18 Steve Davis 12
Davis had won three world titles since 1981 and had dominated the 1985/86 season, winning three of the previous four ranking events. Surely the previous year's final defeat to Dennis Taylor was merely a blip? Johnson had come from nowhere – he was rated 150-1 before the tournament having never won a major title. But the father-of-six with a penchant for black and white spats and late-night curries found inspiration from somewhere and played magnificent snooker in an 18-12 success. He remains one of snooker's great fairy-tales.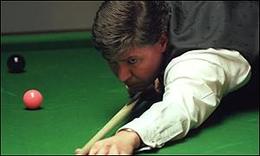 1
1982 First round
Tony Knowles 10 Steve Davis 1
Davis might be considered the first modern snooker player – young, fit, dedicated to practice and with no obvious weakness in his game. When he won his first world title in 1981 he looked invincible, and few could have bet against him retaining his crown the following year. Bolton's Knowles, by contrast, had no pedigree to speak of, having lost to Graham Miles on his only appearance at the Crucible in 1981. But what followed was extraordinary. Knowles was 4-0 up at the interval, 8-1 up at the end of the first session and completed the rout the following day, surely the most shocking scoreline in Crucible history.
Do you agree with this top ten? This list was compiled before this year's 888.com World Snooker Championship so maybe you think there was a shock this time which deserves a mention? Send your opinions to blog@worldsnooker.com