Michael Holt*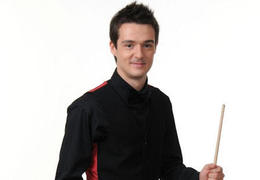 Ten Truths
www.worldsnooker.com
Michael Holt loves crisp sandwiches and wants to be a lion...find out more as the Hitman takes the hot seat.
What's your earliest memory?
I can actually remember being in my crib. I was crying because it was bed-time and I didn't want to go.
Who do you most admire?
There are so many people I respect for a lot of different reasons. If I had to pick one, it would be the people who have died for our country.
What are you afraid of?
Spiders. I hate them.
If a film was made of your life, who would you want to play the lead role?
Christian Bale, because he's a great actor.
What's your guiltiest pleasure?
That would be telling! Erm...crisp sandwiches!
What was the most trouble you got into at school?
I got put on report for being cheeky a few times. But I made a few of the teachers laugh so I got away with murder sometimes.
What the most expensive thing you have bought, apart from a house or car?
A saddle for my ex-girlfriend...good decision!
Is there a piece of music which inspires you?
There is loads of music which inspires me, it's all about what mood I'm in. It's really impossible to pick one track but if you want to know my favorite music, look at the article below.
If you had a time machine and could go anywhere, forward or back, where would you go?
That's a tough one. I'm dead nosey. I'd probably go back to see whether religion is based on truth or not. It's information that would change the world, though I'm not sure if it would be for better or worse.
If you could come back in your next life as an animal, what would it be?
A lion. All they do is eat, sleep and make little lions. Perfect life!
The Hitman's Greatest Hits
Music lover Michael Holt names his ten favourite albums of all time.
The Stone Roses
The Stone Roses
I'm not going to put these ten in order, because it would be too hard, but if I did, this one would be very near the top. Madchester was my scene and I love everything about the album and what it stands for. The singer Ian Brown is also my biggest idol. Every song is brilliant and there are so many to choose from, depending on what mood you are in.
Stand out track: I Am The Resurrection
Radiohead
OK Computer
This is also one of the best albums ever. The way it's produced is fantastic, I love the atmosphere it creates. The lyrics by Thom Yorke are very clever.
Stand out track: No Surprises
Oasis
Definitely Maybe
This brings back great memories of my teenage years, when I was a big fan of Oasis. Their first album encapsulates the energy of what they were about. I really admire Noel Gallagher, I love watching him in interviews because he's straight-talking and says exactly what he thinks, whether it's right or wrong. I try to be like that myself.
Stand out track: Rock 'N' Roll Star
The Beatles
Rubber Soul
I like all of the Beatles' albums but this is my favourite. They are the most influential band ever and without them today's music would be totally different. John Lennon was a genius and I'd love to know what he'd be doing now if he was still alive. I think he'd be into techno and dance music because he was very creative and on the cutting edge.
Stand out track: Girl
Pink Floyd
Dark Side Of The Moon
Like Radiohead, their music creates an amazing atmosphere, which takes you away when you're listening to them. If you turn your i-pod up really loud, you appreciate how many layers there are to the music; there are a lot of things going on in the background. Pink Floyd are out on their own, very innovative and experimental.
Stand out track: Money
Nirvana
Nevermind
Nirvana were a great band, they started off the whole grunge movement and Seattle scene. If you can go through an album without skipping any tracks, it must be a very good one, and that's definitely the case with Nevermind. Kurt Cobain was very talented, and it's a shame what happened to him, but all that anguish in his singing…the fact that he killed himself shows that he really meant it.
Stand out track: Polly
Guns N Roses
Use Your Illusion (I and II)
They were the first band I really got into. I liked them a lot even before they released this double album. There are 30 tracks on the album and I like all of them. They were one of the biggest bands in the world at the time, and Slash is one of the all-time great guitarists. They've got back together now but they're not the same without Slash.
Stand out track: November Rain
Ian Brown
Unfinished Monkey Business
He's my biggest hero and I like most of his music, but I think first solo album is his best. He's clever with his lyrics and I agree with most of what he says. He's the coolest man alive. People say he can't sing, but in a way that's part of the package, and he's more a poet than a singer. I've seen him live and he sounded brilliant – he's a natural singer so when he's on form he's great.
Stand out track: Corpses In Their Mouths
The Smiths
Singles
Morrissey is another great lyricist. People say what he writes is depressing, but I find it uplifting. He's similar to Ian Brown and Noel Gallagher in that he tells it like it is; his lyrics are very honest, and that's why they mean a lot to so many people. Johnny Marr came up with some fantastic riffs, and the two of them together created something special. Their music is timeless – in a hundred years people will still love The Smiths.
Stand out track: What Difference Does It Make?
The Kull
Transference
I'm a bit biased about this one because my brother Matthew plays bass guitar. But they are very good and I hope they do well. They are influenced by Interpol as well as another Nottingham band called Six By Seven. There are a lot of effects on this album, but they are making the follow up at the moment and Matt says it has more of a raw sound, which he prefers.
Stand out track: Iron Tongue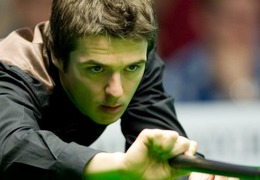 Cue The Music
www.worldsnooker.com
World No 24 Michael Holt talks Glastonbury, Michael Jackson, Kasabian and Babylonians in a music-themed Q&A.
Have you been to any festivals this summer?
Not yet, but I might go to the Secret Garden Party near Cambridge. It's supposed to be brilliant, much less commercial than the other festivals. Quite hippyish but loads of fun. On one of the days, everyone at the festival has to dress up. They send you a letter telling you what you've got to dress up as. My girlfriend Emma's been told to be a Babylonian. I've not had my letter yet. The problem is that it's on July 24-27. I play in the Shanghai qualifiers on August 6 which will make it a bit tight. I'm going to make the decision nearer the time depending on how I feel. Jarvis Cocker is playing in it, and quite a few good bands.
Apparently Jarvis is a snooker fan. He went to an exhibition of snooker paintings by Pete McKee during the Betfred.com World Snooker Championship.
If I see him in the VIP area I'll be sure to chat to him, no doubt he will recognise me.
What was the last festival you went to?
I went to Summer Sound System in Northampton last year. We were thinking of going to Glastonbury this time, but there were too many people there. Emma is also going to Beatiful Days in Devon in August.
Did you watch any of Glastonbury on TV?
Not much, I don't really watch festivals on TV as it's not the same as being there. I did catch a bit of Blur and they were very good. My brother Matthew is going to see them in Hyde Park. He and his friend had one ticket between them, so they decided to have a game of snooker to decide who would go, and Matthew won 10-1.
What do you think of 90s bands like Blur getting back together?
I suppose money talks, so you can't blame them. They've said they are only going to play the old classics, which I suppose is what people want to hear. I love the Stone Roses but I wouldn't want to see them back together. They couldn't be better than the way they were originally, and there would be a danger of tarnishing the memories.
Kasabian are also snooker fans - have you got their new album?
I've heard some of it and it sounds good. I know Mark Selby is pals with them and they've been to a few tournaments. I remember a couple of years ago when they won Best Live Act in the NME awards, the singer Tom Meighan collected the award from Noel Gallagher, who is one of his heroes. Noel told him that he agreed they were the best live band, and the look on Tom's face was priceless, he was beaming with pride.
How do you feel about Michael Jackson's death?
It's shocking, he was a legend. The stuff he did as a kid in the Jackson Five was brilliant. Albums like Thriller and Off The Wall are timeless - they could have been released yesterday. His whole life was shrouded in controversy and it seems his death is the same. You would hope that they could have his funeral and then let him rest - but it looks like the circus will go on and on. I wonder if we'll ever find out what's gone on.
You recently told us your top ten albums, are there any new entries?
No, I've not bought much lately. I've been on Spotify a lot, listening to some of my favourite 90s bands like Echobelly, Lush and Sleeper.
Anything else you've been up to this summer?
Emma and I have just come back from a holiday in Lagos, Portugal, which is a beautiful place. And I'm off soon to Thailand to play in a tournament there.
Finally, are you looking forward to the new snooker season?
Definitely, I want to carry on where I left off last season. I was very consistent and I start in 18th place on the one-year list. I didn't break any new ground though so I'm trying to improve and get to a few semis and finals.
MICHAEL HOLT Q&A
22 Feb 2008 14:24:00
www.worldsnooker.com
The Hitman goes under the spotlight...
Favourite Holiday Destination
I love travelling and experiencing new cultures and I've been to some great places but it's hard to pick out one.
Hobbies away from snooker
I do a lot of training at the gym but probably my favourite hobby is cooking. My culinary delights have recently included mushroom risotto and ratatouille.
Do you play any other sports?
A bit of golf but I'm not great at it
Favourite sports team
Nottingham Forest
Sporting hero
I've got three: Tiger Woods, Steve Davis and Stuart Pearce
Favourite Band
The Stone Roses, particularly their eponymous first album. I should also mention my brother Matt's band, The Kull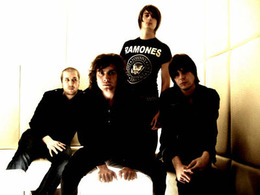 Favourite film
Scarface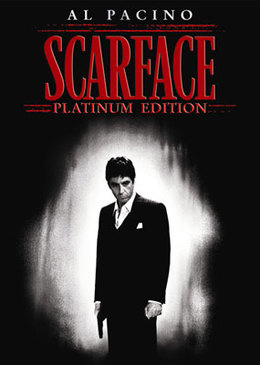 Favourite TV programme
I like cooking programmes, or as my girlfriend calls them, 'dinner programmes'. My favourite TV chefs are Gordon Ramsey and Jamie Oliver
Favourite actor and actress
Jack Nicholson and Judi Dench
Favourite food
I love so many different types of food, I couldn't pick one dish.
Favourite drink
Tea
Favourite book
I like sporting autobiographies, particularly Stuart Pearce's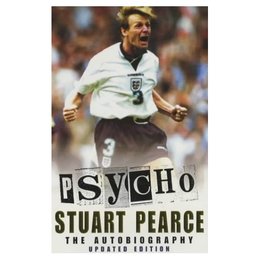 Favourite comedian
Bill Hicks and Eddie Murphy
Do you have any phobias?
Spiders, can't stand them. Do you know why they run really fast and then suddenly stop? It's because they're out of breath. So if you run away, they can't chase you too far.
What's your ambition for this season?
To win a ranking tournament
What is the highlight of your career so far?
The match that I'll always remember was playing Paul Hunter at the Crucible in 2005, soon after he'd been diagnosed with cancer. It was a surreal situation, and although I won the match it didn't matter because it put everything into perspective. I'll never forget it.
And your lowest moment in snooker?
There have been so many! Every time I lose is a low. Maybe losing to Steve Davis at the Crucible after that match against Paul Hunter.