World Series A
Official site of the tournament
Coverage of event 4 - Moscow, Russia
Coverage of event 3 - Warsaw, Poland
Coverage of event 2 - Berlin, Germany
Coverage of event 1 - St. Helier, Jersey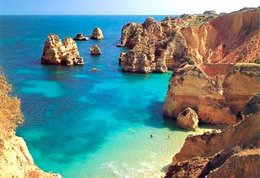 World Series of Snooker Grand Final has been switched from Moscow to the Algarve
www.worldseriesofsnooker.org.uk
By John Docherty.
John Higgins , winner of two world titles, admitted he was disappointed at missing out on the opportunity of becoming the first snooker player to pot a red in the Kremlin.
But Higgins, one of the game's great ambassadors on and off the table, insisted the players cannot wait to take the game to sunny Portugal - especially since they will be able to get in a game of golf!
The World Series showcase, televised by Eurosport, was due to be staged in the Russian Capital later this month.
However, with the global financial crisis hitting the country hard which led to unforeseen financial challenges with the Russian promoter, organisers, Stirling-based FSTC Sports Management decided to put Moscow in cold storage with Portiamo now staging the final on from May 8 -10.
Higgins, who has put together the highly-successful World Series alongside FSTC chief executive Pat Mooney, revealed: "All the boys were looking forward to becoming the first players to play snooker in the Kremlin. It would have been an amazing experience.
"I was fortunate enough to win the previous leg of the World Series in Moscow in November when we played in front of packed houses and it's fair to say the local snooker fans loved every moment.
"There would have been thousands more in the Kremlin but unfortunately it's not going to happen this year although we made a lot of friends there and will definitely be back.
"Despite the disappointment, the players are just excited to be playing the Grand Final in the beautiful surroundings of the Algarve.
"It will be a wee bit hotter than Moscow, and an added bonus is that we will be able to get in a round of golf although the priority is to do well well in the final and I would love to become the first player to win the World Series.
"The final in the Algarve will be held only a few days after the final of the World Championship in Sheffield so who knows, I might be going to Portugal as world champion.
"That would be the dream scenario although there will be others thinking exactly the same. I'm sure we will put on a show the local fans will remember."
The Algarve final, the last of a ground-breaking series which started in Jersey before moving on to Berlin, Warsaw and Moscow, is sponsored by the Portugese Tourist Board and the City of Portimao.
A top quality field includes Higgins, fellow Scots Stephen Maguire and Graeme Dott, Mark Selby, Ding Junhui, Shaun Murphy, Ken Doherty and six-times former world champion Steve Davis.
FSTC boss Mooney revealed:
"They asked for sexy snooker, well this is it, we will have a full field of top professionals with some surprise wild cards, in one of the most glamorous locations in the world and our sponsors are working with us to put on a spectacular show.
"This event will launch the series for 2009 as well as host the final. There will be guests from all over the world in attendance and we intend to treat them all to a red carpet affair to remember."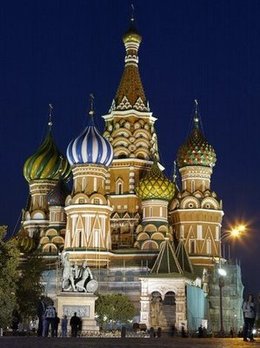 WORLD SERIES GRAND FINALS TO BE STAGED IN THE KREMLIN
http://snookerscene.blogspot.com
Dave H
27 October 2008
The Grand Finals of the World Series will be staged inside the Kremlin, the iconic seat of Russian power.
They will no longer be held in November but have instead been switched to March of next year.
A replacement event will still be staged in Moscow on November 22-23.
"The chance to hold the final in the Kremlin, one of the world's most iconic buildings, was irresistible," said Pat Mooney, chief executive of the World Series.
"It will be the ultimate launching pad for snooker in Russia.
"Eurosport, who have been covering the event, and the World Series of Snooker have had thousands of ticket enquires from fans all over Europe.
"We originally fixed the final for Moscow next month but when a chance came to play it in the Kremlin in March, John [Higgins] and I decided we could not possibly say no.
"However, to avoid disappointment for fans an additional World Series leg will be run on the original dates towards the end of November at another venue in Moscow."
What an amazing thing this is. Has there ever been a more extraordinary venue for a snooker tournament?
Vladimir Putin, when he was Russian president, played a frame against Tony Blair, the then British prime minister, at Chequers a few years ago.
Perhaps he could get a wildcard?
Schedule of tournaments
The grand finals will be played in Moscow, Russia, on November 22nd - 23rd. The field of 16 players will comprise every player who has reached at least one semi-final in either Jersey, Berlin and Warsaw plus four top class professional wild cards. The top four players on a points basis from these four tournaments - counting five for the winner, three for the runner-up and one for losing semi-finalists - will be the top seeds in Moscow and will be drawn against four amateurs, two of whom will be juniors of century break standard. The other two will be the amateurs producing the best performances in the first four events. Prize money for the grand finals will include 70,000 euros for the winner and 30,000 euros for the runner-up.
WORLD SERIES BERLIN DRAW
7 July, 2008
Dave H.
www.snookerscene.blogspot.com
Here is the draw for the second World Series event in Berlin this coming weekend:
First round:
Graeme Dott (Scotland) v Chris McBreen (New Zealand)
John Higgins (Scotland) v Lasse Münstermann (Germany)
Stephen Maguire (Scotland) v Hans Blanckaert (Belgium)
Shaun Murphy (England) v Patrick Einsle (Germany)
Semi-finals:
Dott/McBreen v Higgins/Munstermann
Maguire/Blanckaert v Murphy/Einsle
If you're wondering why McBreen and Blanckaert are in the field, although they are from New Zealand and Belgium respectively they each live in Germany.
World Series Format
16 June 2008
Dave H
http://snookerscene.blogspot.com/
Here is the format of play for the first World Series event at Fort Regent, Jersey this coming weekend:
Saturday, June 21
First round (best of seven frames)
11.15am: Mark Selby (England) v Rafal Jewtuch (Poland)
1.30pm: Ken Doherty (Ireland) v Gary Britton (Jersey)
5pm: Shaun Murphy (England) v Martyn Desperques (Guernsey)
7.30pm: John Higgins (Scotland) v Aaron Canavan (Jersey)
Sunday, June 22
Semi-finals (best of nine frames)
11.15am: Selby/Jewtuch v Doherty/Britton
2pm: Murphy/Desperques v Higgins/Canavan
Final (best of 11 frames)
6.30pm
TICKETS
Fort Regent, Jersey
Tel: 01534 449827 for tickets
Further info FSTC Sports Management - 01786 458108 email: info@fstcollege.com
EUROSPORT TRANSMISSION TIMES
(Times given as BST)
Saturday, June 21: 7.15pm-10pm
Sunday, June 22: 7.45pm-10pm
Eurosport announce World Series
Eurosport - Tue, 15 Jan 14:42:00 2008
Eurosport Events and FSTC Sports Management have announced the launch of a new snooker World Series, which will run from May to August each year.

The new Series will start with four events in 2008 and the organisers hope it will have grown to between eight and 10 tournaments by 2010.
The series starts in Poland in June and then travels to Jersey and Russia, with the fourth venue in central Europe to be announced soon.
The format of the Series will be invitational and the events will bring together players from the World's top 20, along with wild cards and local competitors.
FSTC Sports Management is the management company of leading players John Higgins and Graeme Dott, and referee Michaela Tabb.
Higgins, the 2007 World Champion, said: "After I won the World Championship I was determined to capitalise on this by developing professional snooker into regions where we know it is popular.
"We spent the summer visiting countries such as Russia, the Middle and Far East and also ran a pilot event in Warsaw, Poland.
"I could not believe how popular the game was in these regions and have to say I was over the moon to find myself being recognised and signing autographs on the streets of Moscow."
"This new series will complement the ranking events run by World Snooker, and hopefully will pave the way for the expansion of Professional Snooker internationally," said Pat Mooney, CEO of FSTC Sports Management.
"The support from the players and management, as well as the enthusiasm and energy they have shown in assisting the development of the Series, has been fantastic.
"We will be taking an attractive and stylish festival of snooker to some of the most prestigious locations in the world and will be working exceptionally hard to give our sponsors and commercial partners the type of product and hospitality they deserve from such a high profile sport." he adds.
Eurosport Events will be responsible for the expansion of the Series, handling the international distribution of worldwide media rights, including TV, and managing the sale of marketing rights and international communications.
"Snooker has a long tradition on Eurosport. With 300 hours of coverage every year, we are proud to have contributed to the development of its popularity throughout Europe," said Jacques Behar, president and CEO of Eurosport Events.
"We believe in the potential of this high-profile sport and we are delighted to collaborate and support this project with top experts like John Higgins and Pat Mooney.
"The launch of this new Series also marks an important step for the development of Eurosport Events as it deepens our multi-sport expertise and extends our portfolio comprised today of international events in motorsports, equestrianism and sailing."
The Snooker World Series will receive extensive TV coverage, including live transmissions on Eurosport, Europe's number one sports channel with a reach into 112 million homes across 59 countries.
The Series will also receive extensive coverage on Eurosport Asia, Eurosport News and eurosport.yahoo.com.
WORLD SERIES UPDATE
5 March 2008
snookerscene.blogspot.com
Dave H.
The fourth event of John Higgins's new World Series will be staged in Amsterdam.
The other three are confirmed for Moscow, Warsaw and Jersey with a grand final to follow at a venue to be confirmed.
All of these events, which begin in June, will be screened on Eurosport.