Mark Selby*
FOCUS ON...MARK SELBY
http://snookerscene.blogspot.com
Mark Selby won one of the matches of last season when he once again demonstrated his ability to deal with pressure in high stakes situations.
Selby's recovery from 9-6 down to beat Ronnie O'Sullivan 10-9 and land a second Wembley Masters title was proof of his big match temperament.
A second comeback against O'Sullivan in the Crucible quarter-finals a couple of months later further enhanced this reputation.
Selby's problem isn't the big occasions. Quite the opposite, in fact: he seems to struggle in earlier rounds, which helps to explain why, for a second successive season, he went down the rankings.
Two years ago the Leicester man was the world no.4. He slipped to seventh and is now ninth.
The new rankings system affords him the chance to rise up quicker than before but if he endures the same start to the current campaign as he did to the one just gone he'll continue his slide.
Then again, here are the six players he lost to in ranking events last season: Stuart Bingham, Ken Doherty, O'Sullivan, John Higgins, Ding Junhui and Graeme Dott. No shame in any of those defeats.
Also, he suffered from the Bahrain Championship fiasco of 2008 but – and isn't it funny how things turn out? – he will end up benefiting from it because when the points come to be dropped later in the year he won't have any to lose.
But why is it he still only has one ranking title to his name? Well, the obvious reason is that there have been so few of late and the standard is such that winning one is an achievement in itself.
Even so, there is currently a gap between his reputation with his fellow players – they regard him as one of the very best of the current era – and his record of achievement in ranking events.
I'm certain this will change and it will probably change this season. I believe Selby is a good enough player to be world champion.
Furthermore, I don't believe he merits the criticism he sometimes gets for being slow. He isn't slow. If you think he is, dig out a video of some of snooker's proper grinders from years gone by.
He was perfectly comfortable with the 25 second per shot time limit in the Premier League two years ago, where he reached the final, and was unlucky not to be invited back last season. He's in it this year and must be a big favourite to reach the play-offs because, again, the tournament has a big match feel to it due to the crowds and general atmosphere.
Selby may have employed a tactical game to his benefit at times. So what? Why shouldn't he? It's a perfectly acceptable game plan to play to your own strengths rather than those of your opponent.
The point is, he can switch between attack and defence with deadly effect in a similar vein to Higgins.
His break-building skills are evident for all to see. He has twice compiled five centuries in a match at the Crucible. The only others players to do this more than once are Stephen Hendry, Higgins and O'Sullivan.
In winning the PTC event yesterday he made a total of eight century breaks.
Off table, Mark is a normal, down to earth guy without pretensions. As far as I'm aware he is obliging with fans when it comes to autographs and pictures.
He makes an effort to promote himself and is - unbelievably - the only top player who regularly writes a blog for his official website (although O'Sullivan has started one in Chinese for Sohu.com).
Like most players, Selby just wants to play and, despite all the 'Jester from Leicester' stuff, wants to win.
I'd be amazed if he wasn't winning major silverware this season.
SELBY ON THE SPOT
02 May 2008
www.worldsnooker.com
Worldsnooker.com gave fans the chance to write in with questions for last year's 888.com World Snooker Championship finalist Mark Selby. Here are a selection of those questions, with answers from the Leicester Jester.
Does your sense of humour and ability to see the funny side help you in pressure situations?
Kellie Barker
Yes, it eases the pressure because I just go out there and enjoy it, rather than thinking about what's at stake.
Your body moves from side to side during your cue action. When did you start doing this, and do you think it helps you?
Tomislav Plazoniæ
Croatia
I'm not sure when I started doing that, and on the shot I don't feel myself do it. If I felt it then it would be time to start worrying and maybe I'd have to do something, but it doesn't concern me for now.
If you could play anybody, including past players, in a game of snooker who would it be and why?
James Brewster
Boston, England
Alex Higgins. I've watched a lot of videos but never seen him live. He was one of the players that inspired me when I first got into snooker.
Do you ever watch snooker on TV, and if so do you pick things up by watching other players?
Ian Walker
Wiltshire
I watch it a bit, if I get knocked out of a tournament I'll usually watch the later stages. You can always learn from watching other players.
What was your favourite cartoon as a kid?
Terry Buchan
Middlesex
Tom and Jerry. there's never been another cartoon like it.
Who created your hair style, and do you make it on your own or you have a hair-stylist?
Boris Tarmakov
Sofia, Bulgaria.
I created it myself! I go to a hair stylist in Leicester called Barrie Stephens.
Has your girlfriend ever beaten you at pool or snooker?
Vishal
London
She wins the odd frame of pool against me, but she doesn't really play snooker.
Do you adjust your tactics depending on the playing style of your opponent?
Jan walker, London
Not really, I keep to the same game and the same frame of mind. If you tried to change your game for different opponents, you'd just end up confusing yourself.
What quality do you hope fans see in you to inspire them to pursue their dreams in snooker?
Nathan Swanton
I hope that they can see the enjoyment I get from playing, and the fact that I love snooker for what it is, and not for the money.
What drives you the most, money, fame or titles?
Anna, Ukraine
Titles. My biggest target now is to win at the Crucible.
As the Jester, how do you stay happy and calm when you are very nervous?
Rachel Hu, China
I think about how lucky I am to do this job. I could be a lot worse off.
Which super-power would you most like to have?
Clara, China
Can I have two? I'd like to be able to fly and to turn invisible.
ASK MARK
19 Feb 2008 14:48:00
www.worldsnooker.com
Is there something you've always wanted to know about the Leicester Jester? Here's your chance to find out.
As we did with Shaun Murphy last year and Ronnie O'Sullivan the year before, worldsnooker.com is giving fans the opportunity to send their questions in for Mark Selby.
The best 12 questions, with answers from SAGA Insurance Masters and Welsh Open champion Selby, will be published in the official programme for the 888.com World Snooker Championship as well on worldsnooker.com
Just send your question, by March 18, by e-mail to askmark@worldsnooker.com
Remember to include your name and where you are form.
You can also send a postcard to:
Ask Mark
World Snooker
4th Floor
14-16 Great Portland Street
London W1W 8QW
Q&A
Source: Masters Programme by World Snooker Assocication
The Leicester Jester tells us a few of his favourite things
Favourite Holiday Destination
Cancun in Mexico, I went there in September and had a great time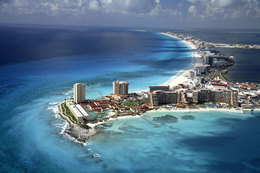 Hobbies away from snooker
Just relaxing and watching television – I enjoy any sport programmes
Do you play any other sports?
I love darts and I'm not bad at it, in fact I recently played Eric Bristow in a charity exhibition and beat him in a game for 301. I've played in exhibitions with quite a few of the top players. There's a dart board in my snooker club so I play quite often. I've also take up golf but I'm just a beginner.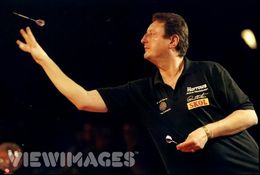 Favourite sports team
Leicester City,I go to watch a few games each season
Sporting hero
Tiger Woods
Favourite Band
Bon Jovi
Favourite film
Forrest Gump
Favourite TV programme
Only Fools and Horses
Favourite actor
Samuel L. Jackson
Favourite food
Indian
Favourite drink
Tea
Favourite book
I read sporting autobiographies, probably my favourite is Roy Keane's though I also like Johnny Wilkinson's and Colin Montgomerie's
Favourite comedian
Lee Evans
Do you have any phobias?
Losing to John Higgins at the Crucible!
How many hours a day do you practise?
Five or six
What's your ambitions for this season?
To finish in the top eight of the rankings and win a major tournament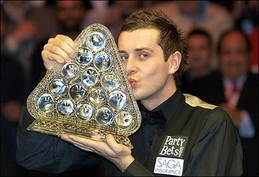 What is the highlight of your career so far?
Getting to the Crucible final last season
And your lowest moment in snooker?
I lost in the final round of the World Championship qualifiers three years in a row from 2002 to 2004, to David Gray, James Wattana and Lee Walker. Those were all very low moments.