Ronnie jako hvězda reklamy
Bude Ronnie O'Sullivan hvězdou nové televizní soutěže?
http://snookerscene.blogspot.com
Dave H.
9. června 2009
Bývalý producent populární soutěže 90. let Big Break, která má snookerové základy, oznámil spuštění nové TV soutěže s účastí Ronnie O'Sullivana.
Thewharf.co.uk uvádí, že John McGee vytváří program s názvem 'Step Up to the Rocket.' (Přibližte se k Rocketovi)
Stránky říkají: "Čtveřice soutěžících bude přidělena do dvojic se čtyřmi profesionálními snookerovými hráči a budou využívat dovednosti a znalosti, které by je dostaly do finále."
Očekává se, že by se tento formát mohl rozšířit po světě, třeba do Číny.
Řekl: "Bude tam potřeba spousta zručnosti, ale je to zároveň bláznivina, legrace."
"Ronnie O'Sullivan je jako David Beckham snookeru. Je obdivován všude po světě a je to obrovská hvězda."
Pro nezasvěcené, Big Break byl hlavní částí sobotních programů na BBC po mnoho let.
Pároval 3 hráče se třemi soutěžícími a moderátory byli Jim Davidson a John Virgo.
Cokoliv co umožní hráčům lépe ukázat své osobnosti je podle mě prima, takže hodně štěstí McGee.
Ronnie je velká hvězda, i když je otázka, jestli zrovna "bláznivina" je to, kde chce být viděn.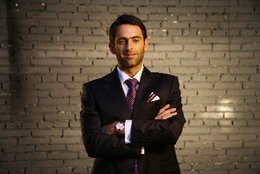 Více obrázků v Galerii - Ostatní akce - China adverts
Ronnie je hvězda v Číně
8.12. 2007
Před 12ti měsíci Ronnie O'Sullivan vzdal svůj zápas na UK Championship. Nyní si největší snookerový tahák užívá svou největší roli.

Rok po jeho medializovaném odchodu ze zápasu proti Stephenu Hendrym v Yorku, je O'Sullivan na nejlepší cestě stát se hráčem s nejvyššími výdělky mimo stůl, když podepsal smlouvu na sérii komerčních reklam v Číně.

'The Rocket' - který tento týden oslavil 32. narozeniny - strávil nedávno nějaký čas v Guangzhou natáčením série televizních reklam, které světové pětce vydělají v příštích dvou letech 500 000 liber.

O'Sullivan dal své jméno několika výrobkům včetně hodinek, oděvů a snookerových stolů.

A Ronnie připustil, že focení reklam na hodinky Vasto ho absolutně uchvátilo.

"Bylo to úžasné a všichni byli tak přátelští," řekl Ronnie.

"Už jsem něco dříve natáčel, třeba pro Premier League, ale tohle bylo něco naprosto jiného."

"Bylo to jako natáčet film s Jamesem Bondem a nebo focení módy pro Vogue!"

Dodal; "Věděl jsem, že součástí smlouvy je, že se zúčastním focení a nějakého natáčené pro televizi - ale tohle bylo prostě neskutečné."

"Měl jsem svou vlastní vizážistku a stylistu, kteří mě nechtěli oholit, aby to dodalo dojem. Ale po dvou dnech jsem byl skoro úplně zarostlý!"

"Nemohl jsem uvěřit, jak mě lidé poznávají. Ale snooker je tam hrozně známý. A já jsem šťastný, že jsem jeho součástí. "

"Nikdy mě nikdo nepožádal, abych něco takového dělal, takže to byla přijemná změna - ale hrát snooker je snazší."

Tiskový mluvčí 110sport, O'Sullivanovy manažerské firmy, řekl: "Ronnie je obrovským tahákem pro snooker', zvláště v místech, kde je snooker na vzestupu."

"Vzhledem k tomu, že je nejatraktivnějším hráčem, není překvapení, že firmy se chtějí s ním spojit - s největší osobností snookeru."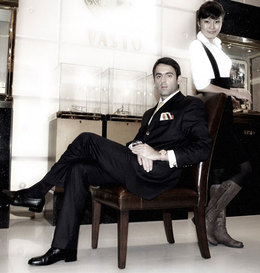 Ronnie se stává nejbohatším snookerovým hráčem
http://snookerscene.blogspot.com
30. října 2007
110sport vydalo následující sdělení:
Ronnie O'Sullivan má půl milionu důvodů proč zahodit zklamání z porážky ve finále Grand Prix z minulého týdne.
Dvojnásobný mistr světa se stane hráčem, který vydělává nejvíce peněz mimo stůl, díky podpisu několika kontraktů na reklamu v Číně.
31letý hráč, který prohrál v Aberdeenu s Marco Fu je tento týden v Guangzhou na natáčení série TV reklam a kvůli dokončení kontraktů, které vydělají světové pětce v příštích dvou letech 500 000 liber.
O'Sullivan propůjčí své jméno několika výrobkům, včetně hodinek, oblečení a snookerových stolů.
Mluvčí 110sport ze Stirlingu, O'Sullivanovy firmy řekl: "Ronnie je obrovský tahák pro snooker, specielně v Číně, kde je hra na vzestupu."
"Vzhledem k tomu, že je nejatraktivnějším hráčem této hry, není překvapením, že firmy se chtějí spojit s touto velkou osobností snookeru."
(Hodně štěstí Ronnie. To určitě potvrzuje popularitu nejen jeho, ale i snookeru. Já jen doufám, že to znamená i to, že bude hrát v budoucnu na turnajích v Číně, protože jeho účast na Dálném Východě pomůže vzrůstu hry ještě více.)