Potting demons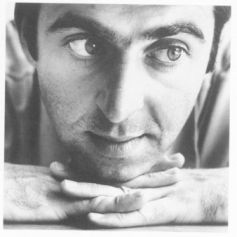 The big interview: Ronnie O'Sullivan: Potting demons
From The Sunday Times
www.timesonline.co.uk
December 15, 2002
Paul Kimmage talks to the finest natural talent snooker has ever known and finds him living a life of torture
Dinner is eaten early at a small Italian restaurant across the road from the Barbican centre in York. Ronnie O'Sullivan returns to the hotel at 9pm and waits in his room for an hour-and-a-half before pulling on his coat and stepping out into the cold air. He likes to stretch his legs at this time of night. He likes the calm of the empty streets and the chance to plot a course through the mental fog that has enveloped him of late.
He felt it yesterday on his 27th birthday.
"Let's book a table for dinner, Ron."
"No, couldn't handle that."
"Couldn't handle what?" "We went out last year. I'd rather stay at home."
"Oh, come on. You've another two days before the tournament starts."
"It's nothing to do with the tournament. I can't relax when I'm out in public. I'll ask Mum to cook some dinner and we'll stay in and watch the telly."
He felt it this morning on the drive to York.
"I don't want to be here."
"What do you mean you don't want to be here? This is the UK Championship! The second-biggest tournament of the year! You're the defending champion! The world No 1. The Rocket!" "Yeah, but I'm not firing at the moment. I can't pot a ball. The game is driving me mad.'
He feels it choking him as he sets off on his walk.
"It's not right Ron, is it?" "No, it's not."
"There is something serious missing from your life."
"Yeah, I know.'
"What's the point in playing if you're going to play badly?" "None at all."
The greatest natural talent snooker has ever known is living a life of torture he finds difficult to explain.
"What is it Ron?" "I don't know."
"Admit it, son, you hate the game."
"No, it's not the game. The game is a great game. The problem is how I see the game — I battle with it like madness. When I'm playing well, it's the greatest thing in the world and I am happy to be a snooker player. But when I'm playing poorly, and can't play near my potential, the frustration builds until I can take it no more and I just want to go mad."
"How mad?" "The frustration can be unbearable at times. Sometimes, I wish I was a tennis player like John McEnroe where he smashes up the court. There are days when I want to give everything up, pack my bags and go to Spain and lead a simple life. I'm always thinking of ways to try and escape."
"Why don't you?" "I'm frightened."
"Frightened?" "Yeah, I'm frightened of turning my back on it; I'm frightened that it might suddenly click next month and I will find the magic cure that makes me get on the shot and feel the way I used to feel when I could really play."
There are good days and bad days, but next morning, when he opens his eyes at the Novotel in York, the fog hasn't lifted. He strolls to the bathroom, takes his medication and dresses for breakfast. It is Saturday, December 7. He is 27 years and two days old. Cherie Blair gazes out from the front page of his newspaper. Previews of Manchester United and Arsenal dominate sport. He thinks of his midday appointment at the Barbican and wonders.
"What if I'd chosen football instead of snooker? What if I'd taken that trial with Spurs and hadn't travelled that time to India for the World Junior Championships? Would I have woken up this morning in the Arsenal team hotel? Would my life be happier than it is now?" Normally, O'Sullivan will prepare on the morning of a game with a quick trip to the venue for an hour on the practice table before showering and putting on his suit. But things haven't been normal for a while. The last thing he needs is a reminder of how badly he has been playing, so he spends the morning at the hotel, chatting to his friend and minder Del Hill, and settles for a quick 20 minutes on the table when he gets to the Barbican Centre.
At 11.45, the arena is opened and begins to fill. To the left of the blue dividing wall is the table where O'Sullivan will play the world No 70, Adrian Gunnell from Telford. To the right, another former world champion, John Higgins, will play Ali Carter. The left side is first to fill and is soon packed to capacity. "You can see Ronnie is the popular one," a spectator observes.
At midday, the four players are introduced to the crowd. O'Sullivan, the most popular draw in snooker, is the only one without a sponsor's logo on his waistcoat. As the dividing wall is lowered, a young woman in the audience is studying his profile in the programme.
Ronnie's proudest moment in snooker? "Getting to No 1 in the world rankings."
His sporting hero? "Tiger Woods."
His first car? "A Rover."
His present car? "A Mercedes Sports."
The person alive or dead he would most like to meet? "Brigitte Bardot."
This final reply is a source of some confusion to the aspiring rocket scientist, and she turns to her boyfriend for guidance. "Who's Brigitte Bardot?" she asks.
DENNIS TAYLOR is the world snooker champion. Manchester United have won the FA Cup. Brigitte Bardot (51) hasn't made a movie for 12 years. Ronnie O'Sullivan is having his photograph taken by a man from the Ilford Recorder. The year is 1985. He is 10 years old.
The photo-shoot takes place in his bedroom. A poster of Jimmy White dominates his wall. Ronnie is wearing a suit and bow-tie and posing for the photo with a copy of Snooker Year edited by Clive Everton. But the thing that strikes most is his smile. "I was young then and happy," he explains, examining a copy of the print. "I was enjoying life; everything was a bed of roses."
At the centre of this perfect world was Ronnie O'Sullivan Sr, the world's most perfect father. For the first 10 years of young Ronnie's life, his dad was forever pulling rabbits out of hats. He would come home from school some afternoons and find his father still in his dressing gown, perusing the morning paper with a cup of tea and a fag. "Cor!" Ronnie thought,'What a fantasy world! That's the life for me." And then the magic would start.
"Come on, son, you need a bit of clobber."
"Come on, son, I need some new shoes."
"Come on, son, I'll take you down the snooker club."
"Come on, son," young O'Sullivan's three favourite words.
Quite what his father did to support this perfect existence he wasn't sure. He told his friends Dad was a businessman, but was never encouraged to inquire about the nature of the business. Even today, when he finds himself describing it as "the porno game" he instinctively reels back and changes it to "the adult game" before diluting it further with "he had a few dirty bookshops".
It was his father who introduced him to snooker, first taking him to the local club in Ilford, then building a snooker room at the end of the garden. The boy could play but didn't like to lose and often locked himself in a cupboard for an hour until the pain had subsided. Not that it happened often.
By the age of 10, he had made his first century break and was being hailed as a prodigy. But it was clear he wasn't going to follow in the Steve Davis mould when, still only 10, he was suspended from amateur competition for a year after unacceptable behaviour at a tournament in Wales: "I was easily led. I wanted to impress kids that were older than me and dropped a beer glass on the floor near some old lady to stop this kid who was chasing me, and was banned. It was probably the best thing that ever happened to me because it got me into a lot of trouble with my dad, who was really upset. He gave me a right telling-off and that was a turning point."
From the start of his teens, O'Sullivan was good enough to turn professional and played at times with a flair that can only be described as genius. "The pockets looked that big (he spreads his hands 2ft wide). The cue was going through the middle of the white like an arrow. I didn't have to look, I knew it was in. Right-handed or left, I didn't feel I could miss."
At the English amateur championship in 1991, he was 15 years old and still kissing his father goodnight when he became the youngest player ever to compile a competitive maximum break. Three months later he travelled to Bangkok as favourite for the World Amateur Championship but was beaten in the quarter-final.
A call from home before the match had wrecked his concentration: the world's most perfect dad had been arrested for murder.
SOME days, when the depression is anchored firmly to his shoulders, he can't help feeling envious when he considers some of his rivals.
"They've never won a tournament. They've never been world champion. And yet they all seem happy just to be here!" Today is one of those days. His plain, all-black outfit and waxed "just got out of bed" hairstyle mirror the darkness that has been haunting him for days. He chalks the tip of a cue that was once an extension of his arm, but it feels awkward now in his hand. He arches over the table to play his first shot and the balls are a puzzle he has never unlocked.
"Is this what it's going to be like all day?" Fortune, however, has favoured him with the man in the opposite chair. Gunnell, a 30-year-old journeyman pro, is a newcomer to the big stage and has been caught in the glare of the BBC cameras.
O'Sullivan plays an average game but takes the two opening frames, then loses the third and goes behind early in the fourth. Distraught, he slumps forward in his chair and puts his head in his hands.
"Is this what it's all about? Is this snooker? Is this sport? Is this what life is all about? Surely we go someplace else and it gets better after this? We should be happy. I want to be happy. I want to escape."
He is 32 points behind when his opponent suddenly falters. O'Sullivan rises wearily from his chair, considers a long but difficult red and switches the cue to his left hand. He often plays left-handed when he's struggling. It takes him back to the room at the bottom of the garden when he was truly King.
"You can't pot a ball anyway at the moment, so just go for it. Don't think about anything at all, just play."
He sinks the red, builds a 47 break and takes a 3-1 lead into the mid-session interval. Del Hill is waiting in the players' lounge. "I don't like seeing the way you are out there," he says.
"I know, Del," O'Sullivan replies, "I'm playing shit."
"Do you want to win this?" "Of course I want to win it."
"Do you want to win the tournament?" "Of course I want to win the tournament. I want to win every tournament, but I'm not going to win much playing like that!" "Listen Ron! It doesn't matter how good you are, you can't expect to pot balls for fun and win matches easily! It doesn't work like that! This is a hard bloody game! John Higgins is on the other table and it looks like he is going to get pumped by Ali Carter! Just keep your head together and play match snooker."
O'Sullivan returns to the table in better form to win a scrappy fifth frame and then extends his lead in the sixth and seventh with two brilliant centuries.
The eighth frame is another scrappy affair, but he prevails to take a 7-1 lead into the concluding evening session. But he's still not feeling good about himself.
His mother phones in the afternoon.
"You all right?" she inquires.
"No, I'm not all right," he sighs.
"Yes, I know."
"It's not just because I've played a bad game, Mum; it's the frustration of two months. I can't hold it in. I'm miserable."
"Yes," she says, "I can see."
STEVE DAVIS is the world snooker champion. Coventry City have won the FA Cup. Brigitte Bardot (53) hasn't made a movie for 14 years. Ronnie O'Sullivan is about to play in a tournament on the Isle of Wight. He treats himself to a hamburger 10 minutes before the game. He is laughing and joking with friends when he should be concentrating. The world's most perfect father is not pleased.

"That was abysmal," he fumes when Ronnie is eliminated. "I've taken you over here, you've had a week off school and you've played like an idiot. I don't want to see that happen again. You play tournaments to win, not to f*** about with the lads. They're not going to make anything in their career. I want you to act like a professional."
The year is 1987. He is 12 years old.
"My dad had a way of sorting me out without saying too much or analysing," he recalls. "Maybe if he was out, things would have been different and I wouldn't be in the rut I'm in now. At the moment I feel I'm trying to dig my way out of a hole but it just keeps getting deeper and deeper. Maybe that wouldn't have happened if he hadn't gone away."
Gone away. The journey began in July 1991 at a nightclub called Stocks on the Kings Road in Chelsea. His father was out for a meal with some friends when they got into a fight with a group of people at an adjoining table. One, a black man named Bruce Bryan, a driver for Charlie Kray, was stabbed in the stomach and stumbled outside, where he died.
"This was a very excessive attack which included elements of racial harassment and quite gratuitous and disproportionate violence," the judge concluded, when sentencing O'Sullivan Sr to life. But Ronnie sees it differently.
"Murderer! I hate that word. It was a fight in a nightclub that went wrong. It wasn't murder. A murderer to me is someone that goes out and stalks who he is going to do and does it. I know someone died, but it could have been my dad that night. He was attacked. They couldn't even question him in hospital for four days because two of his fingers were cut off. They said it was a racist thing but that one does me up like a kipper.
"There were about 20 black people that were saying, 'Ron, we'll go into court for you and say you're not a racist', but he was like, 'I don't want no help. I'll do this alone.' He was never one to ask for help. Even in prison, he gets on with his bird."
O'Sullivan was 17 and had just turned professional in September 1992 when his father was locked away. A year later, one week short of his 18th birthday, he became the youngest winner of a world-ranking event when he captured the UK Championship at Preston. For the next two years his father's incarceration was all the motivation he needed.
"When I visited him first, all I wanted to do was get him out of there. I thought, 'I'll be 36 when he comes out! That's my whole life all over again'. I wanted to do something for him, but there was nothing I could do but keep playing well."
But then the game suddenly got harder: harder to practise, harder to master, harder to love. In 1994, his life began to derail when his mother, Maria, who was tending the family business in her husband's absence, was jailed for a year for Vat fraud.
O'Sullivan took it badly and began dressing scruffily and "slobbing" out. Seven months later, when his mother was released, she threw him out of the house.
He finds the relationship with his mum more difficult to explain than that with his dad: "My mum will go to a restaurant and they'll start making a fuss of her, saying, 'Oh! You're Ronnie's Mum, what's he like?' She hates that. 'He's a little f***er', she'll say. 'He's filthy, he's messy, he's a nightmare'." In 1996, O'Sullivan was fined £20,000 by snooker's governing body for assaulting a press officer during the world championships in Sheffield. A year later, he was "exposed" by the News of the World for turning his back on a former girlfriend and their one-year-old daughter. In 1998, he forfeited his Irish Masters title after testing positive for marijuana.
That wasn't the half of it. He was twice banned for speeding, wrecked at least one BMW while demonstrating his rally driving skills on speed ramps in a car park, and was stopped by police, while he was under the influence, driving a Porsche being trailed by an MGF sports car driven by a woman in a bathrobe.
Something, clearly, had to give, and in the summer of 2000, racked by clinical depression, O'Sullivan checked into The Priory for five weeks. "I've got my life in order," he announced on emerging from the clinic, "and the public will see a different side to me." Top of his agenda was an attempt to build bridges with his daughter, Taylor-Ann: "It wasn't possible. I didn't feel they wanted me there and I couldn't take the rejection. I thought I was doing more damage than good and I don't want to do any damage. There's been enough of that."
His snooker continued to flip from the sublime to the ridiculous. But a year later, at the world championships in Sheffield, he finally confirmed what he had known from the moment he had first held a cue.
"It wasn't until I'd won it that I realised how special it was. Before it was always, 'I don't care if I never win it. It's only one tournament, it doesn't really matter'. I didn't think I would ever win it, playing the way I was playing. I didn't think I had the consistency. I relied too much on getting out of bed the right side.
It was either my day or it wasn't my day, but I made a lot of the games at Sheffield my day. I proved a lot of things to myself. And I was on cloud nine."
But it didn't last. It never lasts. The next day he was back on the practice table again.
SOMETIMES winning feels like losing. It is 7.55 at the Barbican centre in York and as he exits the arena after a facile, but not overly impressive, 9-2 defeat of Gunnell, O'Sullivan's frustration is obvious when he bites the tip from his cue. The press conference follows a few minutes later. He takes a long pull on his Marlboro Light, pulls up a chair and glances round the room.
Phil Yates from The Times: "Didn't he once beat Phil at the age of 12?"
Clive Everton from The Guardian: "How long ago is it now since his first mention in Snooker Scene?"
Steve Davis tinkering away on a laptop: "Is that really the Nugget? What's he doing in here? The game has us by the bollocks." The questions begin.
Bit of a slow start today Ronnie, but then you got going?
"Yeah, it was pretty slow."
You seemed pretty stressed in the fourth frame, Ronnie, sitting there with your head in your hands?
"Yeah, it's so frustrating."
Nice birthday, Ron?
"Yeah, it was all right."
Bit of a disaster for the Arsenal today?
"Yeah, but they're a great side. They'll come back."
Thanks, Ron.
"Is that it? Yeah, all right."
He steps into the night and returns to his hotel. A bed. Four walls. Practice tomorrow. Match after that. The same as it was yesterday. The same as it will be tomorrow. How long has he been doing this? How long has he to go? The two Ronnies, both doing time. He just wishes he could cope as well as his dad.