Malta Cup 2006/07 A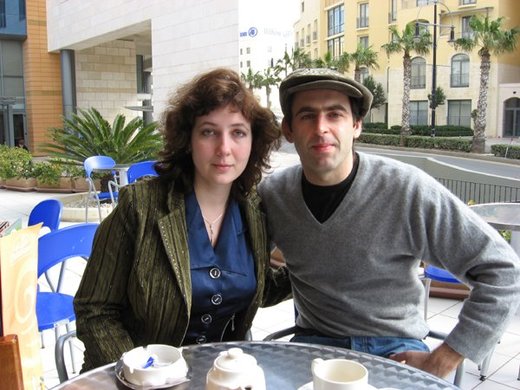 FORMAT OF PLAY
08 Nov 2006
Below is the match schedule for the 2007 Malta Cup at the Hilton Conference Centre in Portomaso.
Cross reference match numbers to those on the link above.
Sunday January 28
4pm
WC1 – Andrew Higginson x Simon Zammit - 5-3
WC2 – David Roe x Joe Grech - 5-1
16 – Graeme Dott x Stuart Bingham - 5-3
8pm
Q1 – Tony Drago x Lee Spick - 5-3
14 – Stephen Lee x Michael Judge - 5-2
15 – Anthony Hamilton x Tom Ford - 4-5
Monday January 29
4pm
1 – Ken Doherty x Nigel Bond - 5-3
2 – Steve Davis x Andrew Higginson - 4-5
4 – Peter Ebdon x David Roe - 5-4
8pm
Q2 – John Parrott x Tony Drago - 5-4
3 – Stephen Maguire x Ding Junhui - 5-4
5 – Mark Williams x Fergal O'Brien - 4-5
Tuesday January 30
4pm
9 – Stephen Hendry x Robert Milkins - 5-1
10 – Neil Robertson x Marcus Campbell - 5-1
13 – Shaun Murphy x Ricky Walden 5-4
8pm
Q3 – Michael Holt x John Parrott - 5-1
11 – Allister Carter x Rod Lawler - 5-2
12 – John Higgins x Marco Fu - 3-5
Wednesday January 31
4pm
6 – Matthew Stevens x Ryan Day - 3-5
23 – Shaun Murphy x Stephen Lee - 5-4
24 – Tom Ford x Graeme Dott - 3-5
8pm
7 – Barry Hawkins x Mark King - 1-5
8 – Ronnie O'Sullivan x Michael Holt - 3-5 :-(
22 – Allister Carter x Marco Fu - 5-2
Thursday February 1
4pm
19 – Fergal O'Brien x Ryan Day - 4-5
21 – Stephen Hendry x Neil Robertson - 5-0
8pm
17 – Ken Doherty x Andrew Higginson - 5-2
18 – Stephen Maguire x Peter Ebdon - 2-5
20 – Mark King x Michael Holt - 5-4
Friday February 2
4pm
QF3 – Stephen Hendry x Ali Carter - 4-5
QF4 – Shaun Murphy x Graeme Dott - 5-2
8pm
QF1 – Ken Doherty x Peter Ebdon - 3-5
QF2 – Ryan Day x Mark King - 5-1
Saturday February 3
3pm
SF2 – Ali Carter x Shaun Murphy - 3-6
8pm
SF1 – Peter Ebdon x Ryan Day - 3-6
Sunday February 4
2pm
Final (7 frames) Shaun Murphy x Ryan Day - 9-4
7pm
Final (10 frames)
HITMAN SHOOTS DOWN O'SULLIVAN
31 Jan 2007 22:58:00
www.worldsnooker.com
Michael Holt send the Rocket flying back to the UK tonight with a shock 5-3 victory in the Malta Cup.
With one of the best wins of his 11-year career, world No 21 Holt outplayed Ronnie O'Sullivan to reach the last 16 at the Hilton in Portomaso.
The result is in stark contrast to both players' recent fortunes. Holt was whitewashed 9-0 by Scott Mackenzie at the Maplin UK Championship last month while O'Sullivan played some of his best ever snooker in winning the SAGA Insurance Masters.
But the two-times World Champion could not reproduce that standard and his poor record in Malta continues - he has not won a match here since 2004.
O'Sullivan was short of an explanation in his post-match press conference, simply replying "no comment" to each of the three questions he was asked about the match.
Holt was delighted by his display. "I'm chuffed, Ronnie is a great player so it's good to beat him any time," said the Hitman, who now faces Mark King. "I've been working on the mental side of the game and trying to handle things better because I'm not achieving what I can.
"I'm not afraid of winning and I've always said that I can beat anyone if I'm playing well. In the past there have been times when it has looked like I can't get over the winning line, but that's because I've got wrapped up in myself."
World No 3 O'Sullivan led 2-1 with a top break of 63 then Holt pinched frame four on the colours. The Nottingham player took control of the match after the interval as runs of 76 and 40 helped him go 4-2 up without conceding a point.
The Chigwell cueman pulled one back with 56 and 43 for 4-3. Frame eight was a scrappy affair and could have gone O'Sullivan's way after he fluked the penultimate red escaping from a snooker. But when O'Sullivan's attempt from distance at the last red missed its target, Holt took his chance with a match clinching 13.
"I beat Stephen Hendry in the LG Cup a few years ago and I consider that my best result, but this comes close," added 28-year-old Holt. "Losing 9-0 at the UK speaks for itself. I threw my toys out of the pram at 3-0 and I am trying to make sure things like that don't happen again.
"I'm not setting any goals for the rest of this tournament or the season, I'll just get my head down and get on with it.
"Without meaning to sound like Rocky, I just want to be the best that I can."
Romford left-hander King saw off Barry Hawkins 5-1 despite a scare when he arrived at Malta Airport yesterday to find that his cue had not made it on to the plane from Gatwick.
The tool of his trade finally turned up at 5pm today and, despite minimal preparation, he comfortably saw off 12th seed Hawkins with runs of a top run of 74.
Ali Carter came from 2-0 down to beat Marco Fu 5-2 with a best effort of 69.
MALTA CUP BRINGS 200 UP
27 Jan 2007
www.worldsnooker.com
Snooker's leading players are heading to the Mediterranean for the Malta Cup, the 200th ranking tournament in snooker history, which starts on Sunday.
Ken Doherty defends his title at the palatial Hilton Conference Centre in Portomaso against the likes of Ronnie O'Sullivan, Stephen Hendry and John Higgins.
Follow all the action over the next eight days with daily reports and live scoring on worldsnooker.com
Ray Reardon won the first ever ranking event, the 1974 World Championship. Of the 199 tournaments to date, only 14 players have won three titles or more:
Stephen Hendry 36
Steve Davis 28
Ronnie O'Sullivan 18
John Higgins 17
Mark Williams 16
Jimmy White 10
John Parrott 9
Peter Ebdon 7
Ken Doherty 6
Ray Reardon 5
Stephen Lee 4
Ding Junhui 3
James Wattana 3
Paul Hunter 3
MALTA CUP LAUNCHED
30 Nov 2006 17:49:00
www.worldsnooker.com
Snooker's annual trip to the Mediterranean was under the spotlight today as a press conference was staged to launch the 2007 Malta Cup.
Online ticket sales start tomorrow (Friday December 1), visit www.maltacup.org
"World Snooker is delighted to be heading back to Malta in January for another World Ranking tournament. It's one of the highlights of the calendar for the players and officials because of the warm hospitality we receive," said by Mike Ganley, Tournament Director of World Snooker.
"This will be the eighth time we have staged a ranking event on the island and we are always guaranteed enthusiastic support from the knowledgeable Maltese fans.
"The top players in the world will once again be flying to Malta to compete for ranking points and prize money of over £200,000. The quality of snooker last year was outstanding and Ken Doherty's 9-8 victory over John Higgins in the final was a classic match.
"Doherty and Higgins will again be in contention for the title, as well as the likes of Ronnie O'Sullivan, Stephen Hendry, Steve Davis and World Champion Graeme Dott. And of course the local interest is provided by Maltese legend Tornado Tony Drago plus wild cards Simon Zammit and Joe Grech.
"Our thanks go to the Malta Tourism Authority for their support, which is a key element in the financing of the event.
"Thanks to the Hilton Conference Centre - it's fantastic place to stay and a great venue for snooker. We also wish to thank Malta TV and Eurosport for their television coverage as well as the many Maltese journalists who cover the tournament.
"And of course our gratitude goes to Snooker Promotions Malta for the fine job they do in the staging of this tournament each year."
The Press Conference was introduced by Joe Zammit, director of Snooker Promotions (Malta). "Despite great competition from several countries around the world vying to stage a world ranking event, we are once again proud to be able to stage a top class snooker tournament," he said.
"The Malta Cup is only one of the two ranking events that are staged outside the UK this season, and we know that the event ranks very highly in the players' personal lists of preferred events.
"This time, we have once again managed to secure the participation of 2 'wild card' matches, where two of our top local players will pit their skills against some of the world's best players in front of their own supporters. Besides this, Malta's top professional, Tony Drago, has agreed to play his three qualifying matches in Malta at the start of the tournament.
"Once again, this tournament would not have been possible without the support of our local sponsors, primarily the Malta Tourism Authority, Air Malta and the Hilton Hotel. Our sincere thanks go to them all for their tremendous support over the years. This year, however, we have added another important and prestigious sponsor: Vodafone Malta."
Richard Balani, director of Snooker Promotions, then went on to give further details on the event itself: "The 2006 Malta Cup once again proved that snooker is very popular amongst the Maltese, and it also confirmed that the event is highly followed by snooker fans across the world. The Eurosport coverage has served to spread the popularity of the game in new areas, and also encourages snooker fans from other countries to come to Malta and watch the tournament live. In fact, we calculate that up to 50% of the audience who watched the snooker at the Hilton last season were from overseas.
"I am sure that the Malta Tourism Authority is as pleased as we are with this, and we have already received several enquiries from all over Europe about tickets for the event. This interest has encouraged us to set up our own online ticket booking facilities on our website www.maltacup.org, which will actually go 'live' as from the 1st December. Both Maltese and overseas snooker fans will be able to book the best seats immediately, on a block ticket basis or also on a day ticket basis. We are also providing full travel packages for our overseas fans – offering them a 'one stop shop' - to make it easier for them to come to Malta to watch the snooker.
So far we have had enquiries from the UK, Germany, Holland, France, Belgium, Austria, Switzerland, Poland, Ukraine, Russia and Kazakhstan. Many of these have already confirmed their trips to Malta and are waiting to buy their snooker tickets when our online shop goes live.
"The tournament will be played from the 28th January to the 4th February at the Hilton Conference Centre in Portomaso. It will be played on the usual 32-man knockout format, plus three qualifiers which have been held over to be played here. Besides these, however, 2 of Malta's top players, Joe Grech and Simon Zammit will also be given the chance to play as 'wild cards' in this event. They will play against the lowest 2 ranked players who qualify for this event in Malta, namely, Andrew Higginson and David Roe.
"Both 'wild card' matches, as well as Tony Drago's first qualifying match against Lee Spick will be played on the 28th January, the opening day of the tournament, where local crowds will be expected to give their usual vociferous support for our players.
Three other last 32 matches (Round 1) will also be played on this day. On Monday 29th, the winner of the Drago – Spick match will play the last 64 qualifier against John Parrott, along with five other Round 1 matches. Tuesday 30th will see the last of the qualifiers with Michael Holt, as well as five other Round 1 Matches.
"The last three matches of the last 32 round will be played on Wednesday 31st, along with three of the Last 16 round, while on Thursday 1st February, we will see the other five Last 16 matches played out. Till this stage, all matches will be played on a 3 table setup and will be on a best of nine frame basis.
"The quarter finals will see the setup changed to a 2 table format and these will be played on 2nd February starting at 4 pm, all matches best of nine.
"Both semi finals will be played on a 1 table setup on the 3rd February, at 3pm and 8pm, best of 11 frames, while the final will be contested on Sunday 4th. This will be played over 2 sessions, one at 2pm and the second at 7pm, and will be best of 17 frames.
"All the matches of the Malta Cup will be controlled by 5 international snooker referees, 3 of whom are Maltese. These are Michael Attard Montalto, Terry Camilleri and Ray Debattista.
"Block and Day Tickets for the Malta Cup will go on sale as from the 1st December 2006, and these will be available at Lm35 and Lm5-Lm8 through our website, www.maltacup.org. The ticket office at the Hilton Conference Centre will open on the 22nd January.
"As in past years, we are also looking to make special parking arrangements purchase tickets, as a substantial discount on parking charges will be available to them on presentation of a validated ticket. Parking facilities will be available at the Portomaso Hilton car park.
"The event will be covered extensively by television, both local as well as international. The well known and prestigious television network, Eurosport, will also be broadcasting the event on a live and recorded basis, extending the tournament's reach to over 95 countries and 255 million households. Such international exposure will also serve to once again put Malta on the sporting map. This event is arguably the only sport that is staged in Malta and that ensures the participation of all the world's best players, in effect, sports tourism at its very best."
The Press Conference was also addressed by Mr Kevin Drake, Personal Assistant to the Chairman of the Malta Tourism Authority. He said: "The Malta Tourism Authority has long been conscious of the promotional potential of the Malta Cup. The extensive coverage that this initiative generates in Malta's core tourism markets undoubtedly promotes Malta in a highly effective manner; associating our country with a prestigious international sportive event. It is precisely for this reason that the Malta Tourism Authority has actively supported the Malta Cup and will continue to do so for the foreseeable future."
Jimmy Attard, Section Head, Marketing Services of Air Malta once again confirmed the airline's continued support. "Air Malta is once again this year assisting Snooker Promotions through a commercial agreement. Air Malta was one of the few organizations that have assisted this event from its inception 11 years ago.
"This activity forms part of Air Malta's, 'Committed to Our Community' initiative that aims to support and encourage local organisations and activities in various sectors be they cultural, social, philanthropic, environmental, heritage and sport, that help the Maltese Community in some way or another.
"It has already been mentioned that for this year the best foreign players in this sport will be once again participating together with various world Champions that draw a large number of enthusiasts together with their families to the Maltese islands.
"This event gives great exposure to Malta and Air Malta as it is expected that the tournament will be transmitted on the Eurosport network." concluded Mr Attard.
draw of matches of the qualification stage
Tues 31 October 11am Matches 1-8
Tues 31 October 4pm Matches 9-16
Wed 1 November 11am Matches 17-23
Wed 1 November 4pm Matches 25-32
Thurs 2 November 11am Matches 33-39
Thurs 2 November 4pm Matches 41-48
Fri 3 November 11am Matches 49-55
Fri 3 November 4pm Matches 57-64
Please note that Tony Drago's qualifiers will be held over to the venue in Malta.
2 November
12,00
Jamie Cope x Tian Pengfei - 2-5
Jimmy White x Andrew Higginson - 3-5
Dave Harold x Paul Wykes - 5-2
Gerard Greene x David Roe - 3-5
Fergal O'Brien x Paul Davies - 5-3
Mark Davis x Joe Jogia - 3-5
Drew Henry x David Gilbert - 3-5
17,00
Dominic Dale x Alfred Burden - 5-4
Marcus Campbell x Chris Norbury - 5-4
Rod Lawler x Mark Joyce - 5-2
Adrian Gunnell x Chris Melling - 5-0
Ricky Walden x Mark Allen - 5-2
Michael Judge x Andrew Norman - 5-2
Tom Ford x Rory McLeod - 5-1
Barry Pinches x Jimmy Michie - 3-5
1 November
12,00
Tian Pengfei x Stuart Pettman - 5-1
Andrew Higginson x Shokat Ali - 5-0
Paul Wykes x Mike Dunn - 5-3
David Roe x Mohammed Shehab - 5-4
Ian Preece x Paul Davies - 2-5
Liang Wenbo x Shailesh Jogia - 3-5
Peter Lines x David Gilbert - 1-5
17,00
Alfred Burden x Joe Delaney - 5-4
Christopher Norbury x Jamie Burnett - 5-3
Mark Joyce x Robin Hull - 5-2
Christopher Melling x Scott MacKenzie - 5-3
Sean Storey x Mark Allen - 2-5
Judd Trump x Andrew Norman - 1-5
Paul Davison x Rory McLeod - 3-5
David Morris x Jimmy Michie - 3-5
31 October
12,00
Tian Pengfei x Dermot Glinchey - 5-4
Andrew Higginson x Jamie Jones - 5-2
Paul Wykes x Roy Stolk - 5-2
Liu Song x Mohammed Shebab - 2-5
Ian Preece x Dene O'Kane - 5-3
Liang Wenbo x James Leadbetter - 5-2
Matthew Couch x Peter Lines - 4-5
Lee Spick x Issara Kachaiwong - 5-4
17,00
Alfred Burden x Alex Borg - 5-4
Christopher Norbury x Jeff Cundy - 5-0
Mark Joyce x Patrick Einsle - 5-4
Christopher Melling x Mark Boyle - 5-4
Sean Storey x Robert Stephen - 5-1
Judd Trump x Ben Woollaston - 5-2
Paul Davison x Passakorn Suwannawat - 5-0
Lee Page x David Morris - 2-5