World 9-Ball Masters 2006 A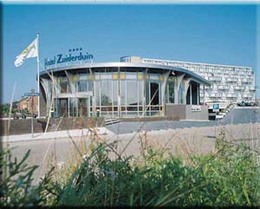 Links to the videos from the World 9Ball Pool Masters 2006
http://www.youtube.com/watch?v=8eA8TNRsPr0
http://www.youtube.com/watch?v=rKd4uPB7zdQ
http://www.youtube.com/watch?v=GlMmM8rwBUI
http://www.youtube.com/watch?v=8WDlQsxxX2s
http://www.youtube.com/watch?v=aFppv-9FNtg
Coverage from journey to Holland on the 9Ball World Pool Masters – 16th – 18th June 2006
Friday, 16th June, 2006
10:30 – we are on the plane, the captain is Petr Jirmus (World Champion and Europe Champion in aerobatics)
11:15 – takeoff
12:30 – landing in Amsterdam – temperature 17°C, transport by speed railway and by bus to the hotel, everything was nicely marked and because I had information about the journey in advance by mail, the journey was without any problems.
15:00 – we are in the hotel, leaving our luggage in our room and hurry up to the matches hall. We missed just match of Raj Hundal (Eng) x Hiroshi Takenaka (Jap), where the result was 8-5. Another matches of the first round we have seen. Rodney Morris (USA) x Niels Feijen (Ned) – 3-8 and Nick van den Berg (Ned) x Vilmos Foldes (Hun) – 7-8. Referees alternated in matches – Michaela Tabb (who has 7-week-old child) and Nigel Reese. Seats weren't marked, so everybody could sit where he wanted and there was a good view from everywhere. The air wasn't any good after some time and seats weren't much comfortable, especially for taller or thicker spectators.
We went to the banquet at the opportunity of launch of the event to eat something and then we went out.
18:00 – Match of the World Cup – Nederland - Ivory Coast begins. TVs are turned on in whole of the hotel and city and in the hall is screen, where is match shown too. Most of people are in orange (I wore mainly orange T-shirt too). Me and Hana went to walk for a city and there was everywhere football, both goals were properly celebrated. In the end of the match we were already in the hall with screen and the cheering after final whistle nearly torn down the hotel.
20:15 – World Pool Trickshots begins. I must admit that I don't like it on TV, but there it was something other. When I saw tricks live and could hear his comments, it have been much more funny. The biggest fun made around his tricks Alex Pagulayan, who won whole the trickshots tournament, even though we thought that Bogdan Wolkowski was a little bit better. We went to bed about midnight.
Saturday, 17th June, 2006
In the morning we woke up to the sun and went for breakfast. Rich Swedish table offered several kinds of bakery, cheese, sausages and other delicacies. Then we went to the swimming pool and whirling pool, where was fantastic hot water and nice relax (see pics). Than we went for a walk around the city, where was hold some celebration – fair, maybe connected with celebration of victory of Holland over Ivory Cost J. We went to the beach too, but the sea was quite cold, so we just sat there and sunburned uncovered parts of our body J. For a lunch we bought pizza fifty-fifty and than we headed for the hotel for afternoon's continuing of the event.
14:00 Steve Davis (Eng) x Alex Pagulayan (Phi) – 4-8, Imran Majid (Eng) x Alex Lely (Ned) – 8-3 a Ralf Souquet (Ger) x Efren Reyes (Phi) – 8-7. Matches finished about 18:00 and there was hour left to the evening's part. I became to be pretty nervous. My camera was prepared, book and pen were in my lap. Before the match we finally met with girls from Germany and left each other, that our nerves are working.
19:00 First pair of evening's matches entered - Thomas Engert (Ger) x Tony Drago (Eng) – 3-8. Then I got that commentator is going speedily to call name, for which I'm waiting for 2 days and more than 1 year. I wore T-shirt I love snooker and trembled like an aspen leaf. (I'm still shaking now, when I'm writing it.). He entered the hall with thunderous applause dressed in dark blue T-shirt and black trousers, 2 pool's cues in his hand. During his way to the table he ran his eyes over audience and he has noticed my, for pool tournament little bit unusual, T-shirt. Break won Wu Chia-ching (Tpe). It must be mentioned, that Ronnie was probably the only one player, who hasn't got any pool title. Players alternated in breaks, but this one, who wins the first break has under the ideal conditions victory in the bag. In pool mostly breaking player gains a point and leading for 1 point is in pool enough for victory. During Ronnie's break falls unfortunately white cue ball to the pocket, what means that the opponent is allowed to put it anywhere on the table and so practically gain a rack in his favour. The cue ball fall during Ronnie's break once more and once during the game. He played pretty well, but lucky wasn't on his cue – he failed 5-8. Fans asked him about signatures and we were among them with his books, I don't know if he didn't think that he is in some bookshop, because there were in front of him about 6 his books in one time J. Then he left the hall and we believed, that he speedily disappointed leaves the hotel and Holland at all. The first quarter-final match was played to finish between Raj Hundal and Niels Feijen – 8-7. We went to our room, Hana was very disappointed and went to bed and I put my camera on charger. I have changed my unlucky T-shirt and sent SMS to Dean (Ronnie's official webmaster), that Ronnie failed and I'm afraid, that he will leave hotel immediately. He answered me, that he is awaiting him in a few hours at his house. I went down again to the practice table and what could I see – Ronnie sits on the armrest of sofa, smokes and obviously he hasn't left the hotel. He chats with other players and doesn't seem any disappointed. I have noticed German girls there in VIP zone too, so I went back to the room and wrote another SMS to Dean (I don't want to see this bill, it's business mobile, I'll be probably fired), that Ronnie remains on the spot. He wrote me, that if I would have a chance so to say him, that I know Dean. Camera was charged and night was still young (about midnight), I went down and for a while I stood behind the pillar and breathed deeply. Finally a made this step from behind the pillar and asked Ronnie for a pic together. I think he answered "of course" and slapped next to him on sofa. Immediately there was sitting Alex and wanted to take a pic with Ronnie. I assured him, that it's not my idea, I gave him my camera and sat on his place. Ronnie's hand fell on my shoulder and I was close to unconsciousness, even though my dumbfounded expression didn't indicate it. Alex showed me the pic and asked me, if it's good. I couldn't see anything, so I assured him, that it's great and took my camera back. Then I turn to Ronnie and ask him to give regard to Dean. Followed something like: wow, do you know Dean? Yeah a little. Then I moved towards German girls and tried to catch my breath. I took some pics of Ronnie at the practice table, but because I didn't want to bother with flash, there are too dark. About midnight players got hungry and started to prepare for leaving the hotel to some restaurant. They invited us (when we messed there about, what to do with us J ?). Ronnie went to change his clothes and returned in pink T-shirt and jeans. We went around the half of city to find some opened restaurant. We were 9 – Ronnie, his manager, Imran, Alex, Raj, Kristine, Henni-Kristin, Berit and me. I wanted to ask Ronnie for so many things and there was some opportunity during this walk around, but courageousness missed, so maybe next time. Finally we found an opened restaurant and pushed 3 tables together (just now I have got, that we left them so after our leaving this restaurant :-) ). The menu was just in Holland and German language, so men asked girls to translate what they offer and I think that at least Imran and Raj (Muslims?) were glad, that there was some chicken. Finally they all ordered the same meal – chicken pieces with chips and garnish and various types of juices and mineral waters and we (girls) ordered pizza (1 for all 4, because pizza in midnight isn't the right diet :-) ) Ronnie and one more player (sorry, I don't know which one) ordered green salad too. We clinked glasses and ate. Talking was about everything and nothing, as I understood well players talked about tournament in Las Vegas, where they all, except Imran, travel next month. We – girls – nearly pinched each other to believe, that we are really sitting there, where we are sitting and that it really happens to us. During payment there were several 50 EUR banknotes but finally the sum agreed with the bill and we returned to the hotel. Ronnie, Imran and Raj went somewhere to chat and Ronnie's manager and Alex escorted us to the hotel. I fall into the bed about 1 hour after midnight and was on cloud nine.
Sunday, 18th June, 2006
7:00 I woke up, during way to breakfast we greeted with Alex, who was already at the practice table and after the breakfast we went to the beach. It was cloudy weather, but for relax it was pretty good. This time I swam in the sea. Girls came there too. About midday we went for a launch – salad – and I bought water for drinking. We paid the bill for accommodation to not distract us by it later.
14:00 – quarter-final – Vilmos Foldes x Alex Pagulayan – 5-8 (it was fine to have somebody to support), Imran Majid x Ralf Souquet – 2-8 :-( and Tony Drago x Wu Chia-ching – 5-8. Among matches there was Ronnie at the practice table in orange T-shirt and khaki trousers. (see pics from the official pages of the event).
19:00 – semi-final – Raj Hundal x Alex Pagulayan – 1-8 – great match full of jokes and pranks from both sites, shame that is wasn't final. Ralf Souquet x Wu Chia-chink – 8-4. And final between Ralf Souquet and Alex Pagulayan followed. Alex unfortunately failed 4-8 and the winner was German Ralf Souquet. We went up to the practice tables, but Ronnie wasn't there. It was about half past eleven and we had to wake up early in the morning for our plane. We have waited for about 20 minutes until Ronnie have returned and I breathed deeply again and jumped ... no to the water, but nearly to the Ronnie's way. I stuttered that I'm leaving hotel early in the morning and I would like to say him good bye and wish him good luck. Sometimes during my stutter we hold out our hand and he drew me closer and kissed me on my both cheeks. If I had up that time some rests of abilities to communicate in English, after this experience, when wafted me aroma of his eau the cologne, I lost these last rests and I became overjoyed bumbled wreck. Nevertheless I tried to ask him about his participation in the German Open and if there would work at least my self-preservation I understood, that he asks if it would be pool or snooker event. I told him that snooker and that it's held in the end of August. He told something like that it will be some small tournament and I objected, that there are Hendry and Williams for example and final was, that maybe he will go there to take a little practice. He smiled for a whole time :-) Dean gave me later notice, that he probably joked, because he know about this event very well, but hand on the heart, wasn't I in such a condition to recognize, that he makes a fun of me. I really wasn't. Than he jumped backwards on sofa and I disappeared to sleep. Girls were with them again on the meal, but Ronnie disappeared already in half past midnight. If I would know, that the dinner will again follow, I would't disappear, but it's happened already.
Monday, 19th June, 2006
5:30 wake-up signal and I run to say good bye to the beach too (OK, I give you away the rest, I think you didn't laugh enough). When I find myself somewhere by the sea (as it's known the Czech Republic hasn't got any sea) I throw to Neptune some sweet, to have something sweet, when he has to be always is salt. I haven't any with me on Friday and so I threw some just on Saturday and asked him for success of my trip. My trip started really be successful on Saturday and was successful up to the end so I thanked him right now with two ones. (Would you be so kind and stop laughing?!!)
On the airport they announced to us, that our flight was cancelled and that our next flight will be at 15:00 by CSA (origin air tickets were from SmartWings and they wrote me today, that they informed me about change of my flight by e-mail a) I haven't received any e-mail, b) do you think it's reasonable to inform somebody abroad by e-mail about change of his flight?). Waiting was tiring, but after such a weekend man would stand even worse situations, so we checked with Prague our number of flight, waited for a while, then they found us in the list of passengers, I bought a pack of Holland cheese and at 15:00 we took off to the Prague with captain Kellner. The whole trip cost about 11.500,- CZK (about 400,- EUR, 510, USD or 275,- GBP) and I reduced 2 kg – yeah it is worth it and if there is such an event next year, I won't miss it :-). Hopefully I didn't forget anything and I entertained you a little bit.
PartyCasino.com World Pool Masters Set For Holland
MATCHROOM SPORT are delighted to announce that the 14th running of the PartyCasino.com World Pool Masters will be taking place from Friday 16th – Sunday 18th June 2006 at the Hotel Zuiderduin, Egmond aan Zee, Holland, home to the event in '03 and '04.
The seaside venue also hosted the 2004 Mosconi Cup and over the past few years has proved a hit with Dutch as well as European pool fans.
Event promoters Matchroom Sport are bringing sixteen of the very best 9-ball players in the world to Holland to chase the US$62,000 prize-fund. The line-up includes former champions Raj Hundal ('05), Thomas Engert ('04), Tony Drago ('03), Alex Lely ('99) and making his return after two year absence, Germany's Ralf Souquet, a winner of this event in '94, '96, '00 and '02.
Television production is by Matchroom Sport TV Productions who will produce 15x 1 hour programmes for distribution around the world including Sky Sports in the UK and a major broadcaster in the Netherlands.
This year the event is sponsored by one of the world's leading online gaming houses PartyCasino.com.
As well as Alex Lely, spearheading the Dutch challenge will be Nick van den Berg of Amsterdam and Den Hague's Niels Feijen. These two are Nos. 2 and 4 in Europe respectively and both will be looking to make a significant impact in front of a big home crowd.
Making his first Masters appearance since losing in the 1998 quarter-finals to Earl Strickland is two-time World Snooker Champion Ronnie O'Sullivan. 'The Rocket' has been playing more and more pool and the 2006 Masters will a real benchmark of his progress.
From Asia come a trio of the game's superstars and all WPA World Champions. Reigning World 8 Ball and 9 Ball Champion Wu Chia-ching makes his second Masters appearance and he will be joined by the dynamic Filipino duo of Efren Reyes and Alex Pagulayan.
Last year's beaten finalist and one of the game's great entertainers Rodney Morris of the USA will be in attendance as will snooker legend Steve Davis.
Play commences on the Friday afternoon and then takes a break on Friday evening while the annual trickshot fest, the World Pool Trickshot Masters takes place. With some new faces in the line up including Italian Trickshot king Stefan Pelinga and mesmerising Dutch magician Rob Mollien, the Trickshot Masters looks like being its best yet.
In order not to disappoint football fans during the World Cup, between sessions on the Friday, organisers Matchroom Sport are putting up a big screen in the arena to show live coverage of Holland's Group C match against the Ivory Coast.
Tickets for the Masters are available from www.poolkrant.nl, Matchroom Sport's official ticket agent in Holland. They are also available from the venue which is also offering bargain priced ticket and hotel packages throughout the Masters.
For further information contact Luke Riches at Matchroom Sport 01277 359912 / 07785 395688
PartyCasino.com World Pool Masters – the Players
Raj Hundal - England
Wu Chia-ching - Taiwan
Thomas Engert - Germany
Alex Pagulayan - Philippines
Nick van den Berg - Holland
Efren Reyes - Philippines
Imran Majid - England
Niels Feijen - Holland
Rodney Morris - USA
Tony Drago - Malta
Ralf Souquet - Germany
Vilmos Foldes - Hungary
Steve Davis - England
Alex Lely - Holland
Ronnie O'Sullivan - England
Hiroshi Takenaka - Japan
PartyCasino.com World Pool Masters – the Draw
Raj Hundal (Eng) v Hiroshi Takenaka (Jap)
Rodney Morris (USA) v Niels Feijen (Ned)
Nick van den Berg (Ned) v Vilmos Foldes (Hun)
Steve Davis (Eng) v Alex Pagulayan (Phi)
Imran Majid (Eng) v Alex Lely (Hol)
Ralf Souquet (Ger) v Efren Reyes (Phi)
Thomas Engert (Ger) v Tony Drago (Mal)
Ronnie O'Sullivan (Eng) v Wu Chia-ching (Tpe)
PartyCasino.com World Pool Masters – Format and Schedule
This year the World Pool Masters consists of sixteen of the world's best players competing in a straight knockout single elimination format. Each match is a race to eight racks with alternate breaks. Players will lag to determine the opening breaker.
Friday June 16
14.00pm
Round 1 – Raj Hundal (Eng) v Hiroshi Takenaka (Jap)
Round 1 – Rodney Morris (USA) v Niels Feijen (Ned)
Round 1 – Nick van den Berg (Ned) v Vilmos Foldes (Hun)
20.15 World Pool Trickshots
Bogdan Wolkowski (Poland)
Alex Pagulayan (Philippines)
Vincent Facquet (France)
Stefan Pelinga (Italy)
Rob Mollien (Holland)
Alex Lely (Holland)
Lukasz Szywala (Poland)
Saturday June 17
14.00pm
Round 1 – Steve Davis (Eng) v Alex Pagulayan (Phi)
Round 1 – Imran Majid (Eng) v Alex Lely (Ned)
Round 1 – Ralf Souquet (Ger) v Efren Reyes (Phi)
19.00pm
Round 1 – Thomas Engert (Ger) v Tony Drago (Mal)
Round 1 – Ronnie O'Sullivan (Eng) v Wu Chia-ching (Tpe)
Quarter Final 1
Sunday June 18
14.00 pm
Qtr Final 2
Qtr Final 3
Qtr Final 4
19.00pm
Semi Final 1
Semi Final 2
Final
Venue
Hotel Zuiderduin
Zeeweg 52 - 1931 VL
Egmond aan Zee
Netherlands
PartyCasino.com World Pool Masters – the Tickets
Season Pass: €40, includes all sessions and Friday night World Cup football and buffet
Sunday night including the Final: €10
Discounts, excluding final
1 ticket: €7
2 tickets: €14
3 tickets: €20
4 tickets: €25
5 tickets: €30
6 tickets: €35
Tickets are available online from www.poolkrant.nl
You can also buy tickets in person from the following outlets:
House of Billiards, Weert
Smeetspassage 3
6001 KM Weert
telephone: +31 (0)495542053
website: www.hobweert.nl
Poolcentrum 't Dijkje
Hoge Rijndijk 34
2313 KK Leiden
telephone: +31 (0)715126700
website: www.tdijkje.nl
Club 8 Amsterdam
Admiraal de Ruyterweg 56B
1056 GL Amsterdam
+31 (0)206851703
website: www.club-8.nl
Packages
The event hotel, the Zuiderduin, is offering the following excellent packages during the Masters:
Three night's accommodation, breakfast and Masters Season Pass: €180 per person
Two night's accommodation, breakfast and Masters Season Pass: €100 per person
Packages are available directly through the hotel - www.zuiderduin.nl or +31 (0) 72 750 2000
PartyCasino.com World Pool Masters – the Prize Fund
Champion $20,000
Runner-Up $10,000
Semi-Finalists $5,000 ( x 2 )
Quarter-Finalists $2,500 ( x 4 )
First Round Losers $1,500 ( x 8 )
TOTAL $62,000
O'SULLIVAN SET FOR DUTCH POOL DATE
Friday 12th May 2006
Ronnie O'Sullivan is to try his hand in the World 9-Ball Pool Masters in June in the Netherlands.
The two-time world snooker champion will appear in the event for the first time since 1998 when he lost in the quarter-finals to Earl Strickland.
O'Sullivan's snooker season ended in disappointing fashion when he lost to eventual winner Graeme Dott in the semi-finals at The Crucible and he is now down to number three on the world rankings.
The 30-year-old has said in the past that he is keen to play in more pool tournaments and he will be joined by 2003 Masters winner Tony Drago in the line-up before heading to the United States to compete on the lucrative International Pool Tour.