7th annual Open Weert Championship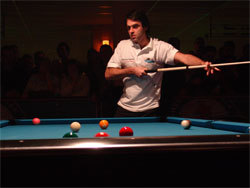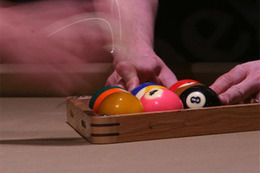 7th annual Open Weert 9-ball Championship
25-29 January, 2006

Last 64
Brian Beekers - Ernst-Jan Driessen 8-5
Stefan Lammens - Thomas Seiffert 1-8
Nicolas Ottermann - Ugur Turku 8-6
Jorn Kaplan - Dennis Zimmerman 8-2
Gijs van Helmond - Sandor Tot 8-7
Andreas Roschkowsky - Jan Dulst 4-8
Claudio Kerec - Christian Reimering 5-8
Holger Gries - Dennis van Roosendaal 8-0
Mario Lannoye - Serge Das 8-2
Phil Stojanovic - Raj Hundal 6-8
Fabio Petroni - Sven Pauritz 8-4
Bart Houben - Ronnie O 'Sullivan 4-8
Marino Cuffez - Mica Georgopoulos 5-8
Andreas Schutzenhofer - Florian Hammer 4-8
Frank van Wel - Christian Prager 4-8
Marco Vogel - Pascal Budo 8-3
Alex Lely - Ralf Souquet 8-3
Thomas Engert - Enrique Escudero 8-2
Peter Mathijssen - Ilker Derolur 8-4
Sebastian Pracht - Andreas Bartsch 7-8
Noel Bruinooge - Klaus Zobrekis 6-8
Anthony Weinhold - Marcus Chamat 1-8
Gilliano Smit - David Alcoberro 2-8
Niels Feijen - Theo Moes 8-4
Brian Naithani - Ayan Ozver 8-4
Alex Kersten - Oliver Ortmann 4-8
Mika Immonen - Herman Gregor 8-6
Sacha Trautmann - Volker Reineke 8-4
Kevin Lannoye - Huidji See 3-8
Mete Durnali - Hagen Goronczy 4-8
Marcus Westen - Martin Steinlage 8-6
Emrah Guvenc - Nick van den Berg 1-8
Last 32
Brian Beekers - Thomas Seiffert 9-4
Jorn Kaplan - Nicolas Ottermann 9-4
Gijs van Helmond - Jan Dulst 5-9
Claudio Kerec - Holger Gries 8-9
Mario Lannoye - Raj Hundal 9-4
Fabio Petroni - Ronnie O 'Sullivan 8-9
Mica Georgopoulios - Florian Hammer 9-8
Christian Prager - Marco Vogel 9-4
Thomas Engert - Alex Lely 2-9
Andreas Bartsch - Peter Mathijssen 9-8
Klaus Zobrekis - Marcus Chamat 9-5
Niels Feijen - David Alcoberro 9-8
Brian Naithani - Oliver Ortmann
Mika Immonen - Sacha Trautmann 9-2
Huidji See - Hagen Goronczy
Nick van den Berg - Marcus Westen 9-5
Last 16
Brian Beekers - Jorn Kaplan 9-8
Jan Dulst - Holger Gries 3-9
Mario Lannoye - Ronnie O 'Sullivan 7-9
Christian Prager - Mica Georgopoulios 9-2
Alex Lely - Andreas Bartsch 9-6
Klaus Zobrekis - Niels Feijen 9-8
Brian Naithani - Mika Immonen 2-9
Huidji See - Nick van den Berg 5-9
Last 8
Brian Beekers - Holger Gries 9-5
Christian Prager - Ronnie O 'Sullivan 4-9

Alex Lely - Klaus Zobrekis 9-5
Mika Immonen - Nick van den Berg 9-7
Last 4
Brian Beekers - Ronnie O 'Sullivan 5-9
Mika Immonen - Alex Lely 9-7
Final
Ronnie O 'Sullivan - Mika Immonen 6-10
Ronnie O 'Sullivan - "The Rocket"
Does this man need an introduction?
Ronnie O 'Sullivan won about everything there is to win in Snooker cashing almost 7 million euro in career prizemoney!
He won 18 World Snooker ranking tournaments and the World Championships in 2001 and 2004.
He made the fastest 147 ever in a little bit over 5 minutes and so on....
Selected as one of the 150 tourplayers of the IPT Tour he will try his luck in Pool, although luck is not the proper word, because this cuewonder will soon set his name in Pool too, it is just a matter of time.
The Open Weert is probably his first ever big pool tournament, and boy will he be happy man when he is collecting the 7000 euro first prize on Saturdaynight ;-)
Will it be Ronnie "The Rocket" filling his pocket, check it out on Saturdaynight 20.00 sharp...
Mika Immonen - "The Iceman"
The iceman is coming to Weert and you can feel it outside, it is freezing!!
This former world champion won the Atlanta Open in 2005 and had high finishes at the 2005 Derby City Classic and BCA Open 9-ball played in Vegas.
He finished 6th in the IPT King of the Hill Shoot out, collecting a cool $ 40.000,-
The former 7-ball Champ knows the game, will this advantage help him?
Come and see if the Iceman let his opponents freeze in their chair...