China Open 2006 A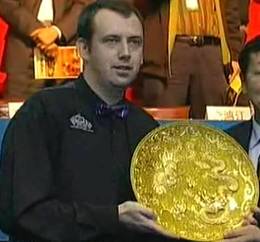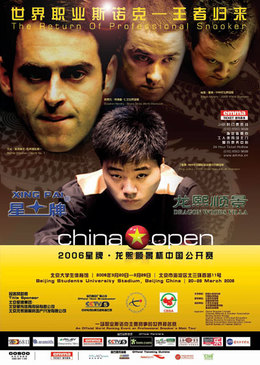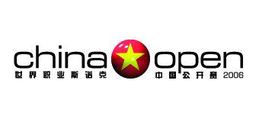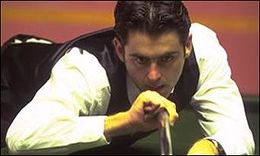 Schedule and results of matches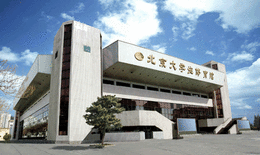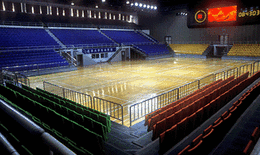 Below is the format and times for the 2006 China Open at the Students Gymnasium in Beijing.
22 Feb 2006
Note all match times are local (GMT +8 hours).
Monday March 20
10.30am
WC1 – Dave Harold x Yang Quing Tian - 2-5
WC2 – Andrew Norman x Yu De Lu - 1-5
3pm
WC3 – Joe Swail x Liu Chuang - 5-2
WC4 – David Roe x Li Yin Xi - 5-2
WC5 – Scott MacKenzie x Li Hang - 5-2
7.30pm
WC6 – Jamie Cope x Tian Peng Fei - 5-2
WC7 - Ricky Walden x Cao Kai Sheng - 5-1
WC8 – Adrian Gunnell x Zheng Peng - 5-3
Tuesday March 21
10.30am
3 – Jimmy White x Joe Swail - 3-5
4 – Paul Hunter x David Roe - 4-5
3pm
8 – Stephen Hendry x Barry Hawkins - 5-1
10 – Stephen Lee x David Gray - 5-2
11 – Ken Doherty x Neil Robertson - 5-4
7.30pm
1 – Ding Junhui x Yang Quing Tian - 5-4
5 – Matthew Stevens x Scott MacKenzie - 4-5
6 – Mark Williams x Drew Henry - 5-2
Wednesday March 22
10.30am
16 – Shaun Murphy x Michael Holt - 2-5
2 – Graeme Dott x Yu De Lu - 5-1
3pm
13 – John Higgins x Stuart Bingham - 5-4
14 – Peter Ebdon x Mark Shelby - 5-4
15 – Joe Perry x Adrian Gunnell - 5-4
7.30pm
9 – Ronnie O'Sullivan x James Wattana - 0-5
7 – Alan McManus x Jamie Cope - 2-5
12 – Stephen Maguire x Ricky Walden - 3-5
Thursday March 23
10.30am
19 – Scott MacKenzie x Mark Williams - 0-5
24 – Joe Perry x Michael Holt - 5-4
3pm
21 – James Wattana x Stephen Lee - 4-5
22 – Ken Doherty x Ricky Walden - 5-2
23 – John Higgins x Peter Ebdon - 5-0
7.30pm
17 – Ding Junhui x Graeme Dott - 5-2
18 – Joe Swail x David Roe - 5-3
20 – Jamie Cope x Stephen Hendry - 4-5
Friday March 24
3pm
QF3 – Stephen Lee x Ken Doherty - 2-5
QF4 – John Higgins x Joe Perry - 5-2
7.30pm
QF1 – Ding Junhui x Joe Swail - 5-0
QF2 – Mark Williams x Stephen Hendry - 5-1
Saturday March 25
3pm
SF2 – Ken Doherty x John Higgins - 2-6
7.30pm
SF1 – Ding Junhui x Mark Williams - 2-6
Sunday March 26
2pm
Final (8) John Higgins x Mark J.Williams - 8-9
7.30pm
Final (9)
All matches up to and including quarter finals will be best of 9 frames, semi finals are best of 11 frames and the final is best of 17 (8/9) frames
Table numbers for all matches up to and including the quarter-finals will be determined the day before and published by the tournament director.
ROCKET'S DESCENT CONTINUES
Ronnie O'Sullivan's poor run of form continued tonight as he suffered a 5-0 whitewash at the hands of James Wattana at the Star Dragon Woods Villa Cup China Open.
22 Mar 2006
The Rocket has not won a match in a ranking event since reaching the final of the Grand Prix in October (and what about the Masters? – Dana) and conceded after tonight's match at the Beijing Student Gym that his world No 1 spot has almost certainly slipped away.
"I'm very disappointed to have come this far and lost in the first round," said the two-times world champion. "These ranking tournaments are very important. I don't want to give up the No 1 spot but it looks like it's gone now."
Thailand's former world No 3 Wattana is enjoying something of a renaissance having knocked John Higgins out of the Welsh Open and qualified for the final stages of the 888.com World Snooker Championship.
Asia's most successful player knocked in breaks of 85, 91, 43, 42 and 45 to see off an out-of-sorts opponent.
"The scoreline is a surprise to me!" admitted Wattana, who plays Stephen Lee in the last 16. "Ronnie didn't seem in the right frame of mind, he seems a bit lost."
O'Sullivan added: "I've always enjoyed playing here and I wanted to stick around longer, but I couldn't make a 20 break tonight. That's to take nothing away from James because he played really well."
Stoke's gifted 20-year-old Jamie Cope kept his excellent season going with a 5-2 defeat of Alan McManus. Cope was 2-1 down when he took 14 reds with blacks in the fourth frame before missing a simple last red to a top corner.
But missing out on a maximum did not stop his progress as he cruised through the last three frames with 59, 79 and 62 to set up a match with Stephen Hendry.
"I twitched on that red and it's shame to miss the 147," said Cope. "But I played great for the last three frames. I'm looking forward to taking on Hendry now, he'll be favourite but I'm having a great season and I will be up for it."
Ricky Walden saw off another top 16 star with a 5-3 defeat of Stephen Maguire. The 23-year-old from Flintshire, a quarter-finalist here last year, was in tremendous form with runs of 122, 51, 66, 96 and 127.
O'Sullivan plans to beat favourite
Mar 19 2006
icWales
Ronnie O'Sullivan is ready to play villain of the piece at the China Open in Beijing this week.
Ding Jun Hui delighted more than 100million Chinese television viewers by landing his home title a year ago.
The 18-year-old beat Peter Ebdon, Ken Doherty and Stephen Hendry en route to capturing the trophy and quickly became a national hero.
O'Sullivan did not play in the 2005 tournament but has the title – and Ding - in his sights as he looks for his first ranking event trophy of the season.
"I'd like to meet Ding in the final and win," said O'Sullivan, who won the China Open in 1999 and 2000.
"It's always been my ambition to play the best in their backyard. I've played Stephen Hendry in Scotland, Mark Williams in Wales, Ken Doherty in Ireland and James Wattana in Thailand, and come out victorious.
"So I'd like to play Ding in the China final and do the business."
Many players would wilt when faced with a partisan crowd but O'Sullivan, who has sometimes found motivation hard to come by, says he thrives on an antagonistic atmosphere.
"In Thailand, if I played Wattana they used to clap if I made a mistake," he said.
"Even when he went to the toilet they cheered him. That kind of experience is great even though the crowd wants you to get beaten. It's good to be involved in matches like that."
O'Sullivan, 30, starts his campaign against Wattana on Wednesday and will be hoping to kickstart his fortunes with the 888.com World Championship less than four weeks away.
The twice Crucible champion has not won a ranking tournament match since October, although he did win the invitation-only Betfred Premier League and finish runner-up in the Saga Masters at Wembley.
O'Sullivan's failure to make an impact in the events which count towards the composition of the ranking list means he starts out in Beijing third on the provisional standings.
Ding is seeded first following his victory last year and meets the winner of the wildcard round match - Yang Qing Tian.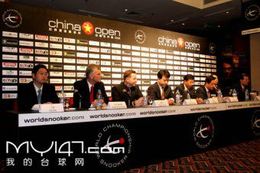 BUILD-UP TO BEIJING BEGINS
A press conference was staged in Beijing today (Thursday) to launch the 2006 China Open.
23 Feb 2006 12:18:00
Some 60 journalists from 47 different media outlets gathered at the Holiday Inn Lido to hear speeches made by partners of the tournament as well as a message from World Snooker chairman Sir Rodney Walker.
Chinese wonderkid Ding Junhui will be defending his title in the world ranking tournament, which runs from March 20 to 26 at the Students Gymnasium.
The following message from Sir Rodney Walker was read by Simon Leach, World Snooker's representative in Beijing:
"On behalf of World Snooker, please accept my thanks to all of you for attending this press conference to launch the 2006 China Open.
This is a much-anticipated tournament and all of the players and tournament officials look forward to heading to Beijing next month.
Last year's China Open was a fantastic tournament. We were delighted by the enthusiastic support we received from local fans and the atmosphere in the arena on the day of the final was truly magical.
We have been staging world ranking events in China since 1990 and we are sure that our presence has helped to drive the dramatic growth in the popularity of snooker during that period. Last year's final was watched by an astonishing 110 million people on CCTV and that is a clear example of the status of our sport in this country.
This year the Beijing University Students Gymnasium will host the China Open for the first time and we are sure that this will prove to be a fitting venue for such a prestigious event.
I would like to give thanks to all of our partners for the event: host broadcaster CCTV, the official hotel Holiday Inn Lido, official ticketing partner Emma Ticket and internet partner tom.com.
My gratitude goes to the Chinese Billiards and Snooker Association for all of their assistance in relation to this event and we look forward to working closely with them in the future.
I would also like to thank the media for the outstanding support they gave to the China Open last year through newspaper, radio and internet coverage. I'm sure that the journalists who attend this time will be equally enthusiastic.
So far we have had a particularly exciting season of snooker on and off the table. Commercially, we have made important progress with a major broadcast agreement with the BBC and a sponsorship deal for the World Championship with online gaming company 888.com. This progress gives us a firm platform in our ambition to develop the growth of snooker across Asia and globally.
The China Open promises to be a fierce battle for the coveted trophy between the best players in world. World No 1 Ronnie O'Sullivan has given a 100% assurance that he will compete in the event this year and he will join the likes of Stephen Hendry, John Higgins, Jimmy White and world champion Shaun Murphy on the flight to Beijing.
Since his remarkable triumph in last year's event, Ding Junhui has become recognised as snooker's most promising young talent. He has already begun to fulfil his potential and in winning the sport's second biggest ranking tournament in December, the Travis Perkins UK Championship, he has become an established name among the millions of sports fans in Britain.
It will be fascinating in the years ahead to watch Ding's progress as he becomes a role model for China's snooker boom.
There are many gifted Chinese players, some younger than Ding, beginning to make an impact and it is pleasing to see some of those given an opportunity on the big stage through their participation as wild cards in the China Open.
I wish all players the very best of luck.
Thank you again for your presence today and I'm sure you will all play your part in making the 2006 China Open an event to remember."
Cheng Zhiming, CCTV Director Sports Channel, said: "Snooker attracted a huge audience on our CCTV5 Channel in last year's China Open. Ding has become an icon for our sports fans in China."
Li Ying Chuan, President of Beijing Students University Stadium Institute of Sport, said: "In the lead up to the Olympics we are honored to host this world class prestigous event and we will be commited to delivering a great event in partnership with World Snooker and the Chinese Billiards and Snooker Association. We wish all players the best of luck and welcome them to Beijing."
Manfred Schieder of the Holiday Inn Lido said: "We are delighted to be nominated once again as World Snooker's official hotel partner. After players return from a day of high pressure, tense snooker they will be able to relax at the Lido. We welcome the team from World Snooker - players and officials alike - to Beijing again and wish them a very successful event."
Zhang Xiao Ning, President of the multi-ball games state sports general administration of China and China Billiards & Snooker Association, said: "We are working ever more closely with World Snooker. We intend to invite coaches to China to support new training initiatives and confirm a full national tour which will support new and young players coming into the sport."
Yu Tao, TOM online sports channel director, added: "World Snooker remains one of our flagship properties this year and we are very happy to remain the sports internet partner in 2006. We wish all snooker players the best of luck in the 2006 China Open."
RONNIE - I'M GOING TO CHINA
Ronnie O'Sullivan confirmed at Friday's pre-Masters press conference that he will definitely be travelling to this season's China Open.
14 Jan 2006
The world No 1 missed last year's event in Beijing but is looking forward to the upcoming tournament in China, which runs from March 20 to 26.
"It's 100% that I'm going to China this season," said the Rocket. "I think the fans out there appreciate the way I play snooker and my enthusiasm for the game."
O'Sullivan did not enter the Malta Cup, which starts on January 30 at the Hilton Conference Centre in Portomaso, and now regrets that decision.
He had been planning to compete on Kevin Trudeau's International Pool Tour in the USA.
However, the first scheduled event for 2006 has been postponed due to a clash with the Superbowl.
"I'm gutted not to be going to Malta," he admitted. "I made a mistake and I have to learn from that.
"They've had to put the dates back for the pool so I'm not sure when I will be over there.
"I have practiced a bit of 8-Ball but I'm just looking forward to the rest of the snooker season, especially playing in the (SAGA Insurance) Masters and the World Championship.
"My main focus at the moment is snooker," confirmed the 30-year-old Chigwell cueman.
O'Sullivan has slipped behind Stephen Hendry in the latest world rankings and added: "I don't expect to be No 1 next season, especially as I'm missing Malta and Stephen has hit form. If I win the world title I've still got a chance.
"But if I lose it I'll be trying to get it back and no one has ever regained the No 1 spot twice. I'd be like Mohammed Ali who won world title three times - I get knocked down but I keep coming back!"