Stephen Hendry*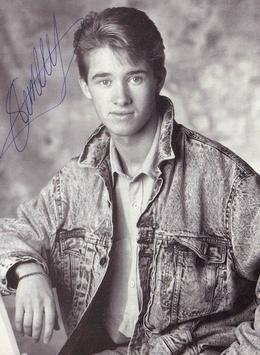 The Greatest
01st May 2012
www.worldsnooker.com
Stephen Hendry, snooker's most successful ever player, brought the curtain down on his glittering career on Tuesday night.
Hendry made the announcement of his retirement from professional snooker to a room of stunned journalists in a press conference after a 13-2 defeat to Stephen Maguire in the quarter-finals of the Betfred.com World Championship at the Crucible Theatre.

The 43-year-old revealed he had made the decision three months ago, and that nothing that happened at the Championship in Sheffield could have possibly changed his mind.

In many ways it's a fitting time for Hendry to bow out. He started the tournament in the best possible fashion with a magnificent 147 maximum break, and went on to beat the defending champion John Higgins. But those moments of glory couldn't over-shadow the fact that he can no longer compete consistently with the younger breed of top players; firm evidence of that coming in his 13-2 drubbing at the hands of Maguire.

Hendry hadn't won a full ranking title since the 2005 Malta Cup, and after seven years of trying to regain that inimitable feeling of lifting a trophy, he has decided that enough is enough. Earlier this season he dropped out of the top 16, and while he has coped admirably with the qualifying rounds, winning all but one of his matches in the pre-TV rounds, he is not the type to slide slowly into the lower reaches of the world rankings.

Steve Davis, whose record of six world titles at the Crucible was surpassed by Hendry in 1999, has resisted retirement and is still going strong at the age of 54, insisting that as long as he enjoys the game, he has no reason to put away his cue for good. Hendry is a different animal: playing for fun is not enough. As John Higgins perfectly summarised a year ago: "Davis loves snooker, Hendry loves winning."

What next for Hendry? He has signed a lucrative deal to become an ambassador for Chinese pool and is sure to spend a lot of time in the Far East. He even made a flying visit to a remote city in China just before playing Stuart Bingham in the first round at the Crucible. Twenty years ago, to do anything other than practise in the week before the Championship would have been unthinkable.

The father-of-two from Auchterarder has also slipped easily into a role with BBC Sport in recent years and has become an excellent commentator and analyst. Hendry would have found it impossible to combine his media and ambassadorial roles with the full schedule of tournaments which now makes up the World Snooker Tour.

What of his legacy? Hendry first played at the Crucible in 1986 and this was his 27th consecutive appearance. Over a quarter of a century he has established himself as the greatest of all time, winning the most world titles, the most ranking events, making the most centuries and earning the most prize money.

He changed the way snooker was played, spending little time developing a sound tactical game and focussing instead on all-out attack. His trademarks were crashing long reds and power shots from the blue or black to split the pack open. Once the balls were at his mercy, he was ruthless. His break-building prowess was combined with phenomenal mental toughness and a rare ability to rise to the occasion when the pressure was most intense. His World final victories over Jimmy White in 1992, when he came from 14-8 down to win the last ten frames with an awesome barrage of heavy scoring, and 1994, when he calmly dished up in the deciding frame after White had missed a black off its spot, will go down as his finest moments.

Hendry, who was made an MBE in 1994, has influenced a generation of snooker players and is admired in every corner of the globe where the green baize game is known. WPBSA Chairman Jason Ferguson said: "On behalf of the WPBSA I'd like to thank Stephen for the fantastic contribution he has made to the sport of snooker over the past 25 years. He has been an outstanding professional and the greatest competitor our sport has ever seen. He has brought joy to many millions of fans around the world with his style of play, determination and sportsmanship. He has been a great role model for young players coming into the game and so many people connected with the sport have benefitted from his legacy. I am certain he will continue to be a great ambassador for many years."

Hendry said in his press conference: "I made the decision about three months ago, I didn't tell many people, I only told two or three people but this is me finished in tournament snooker. It was quite an easy decision, there's a few reasons which I'm not going to go into in detail and bore you with. The schedule didn't help, the fact that I'm not playing the snooker I want to play doesn't help, the fact I don't enjoy practice doesn't help. I've got other things I want to do, I've got a lot of commitments now in China which I've signed up for and I can't do both, I can't do that and play snooker, because I would never be at home, so the time is right for me.

"If I'd have won this event, it would have been an even better way to go out. I'm delighted that I've made a maximum here, that's why I was more animated than normal when making it, I was delighted to do it on my last appearance here. It wasn't a spur of the moment thing, I thought about it last year, but 2 or 3 months ago I decided enough was enough.

"My best memories are my first win here, the seventh world title, the maximums, being the youngest ever world champion, no one's beaten that yet, I could write a book on the memories I've had here. I'm not really emotional, you know what I've been like over the years, I've not been the most emotional of people even when I win. It's sad that I won't play here again because I love playing here, but it's a relief as much as anything. I haven't got a lot of things to regret in my career.

"It was the right decision to make, it's sad that my last match was a 13-2 drubbing, but at least it wasn't 13-0! I haven't been able to play the way I want to play for the last ten years and it has ground me down, I keep getting beat in first and second rounds to people who I still know are not as good as me, after a while it becomes too much."

Hendry fact file:

Born: January 13, 1969
Lives: Auchterarder, Perthshire
Turned Pro: 1985
Ranking Tournament Victories: 36 - Grand Prix 1987, 1990, 1991, 1995; British Open 1988, 1991, 1999, 2003; Asian Open 1989, 1990; Dubai Duty Free Classic 1989, 1990, 1993; UK Championship 1989, 1990, 1994, 1995, 1996; World Championship 1990, 1992, 1993, 1994, 1995, 1996, 1999; Welsh Open 1992, 1997, 2003; International 1993; Scottish Open 1997, 1999; European Open 1993 (Dec), 1994, 2001; Thailand Masters 1998; Malta Cup 2005
World titles: 1990 (youngest ever World Champion), 1992, 1993, 1994, 1995, 1996, 1999
Century breaks: 775
Maximums 147 breaks: 11
Prize money: ?8.97million

Crucible record:
Appearances: 27
Matches: 90
Wins: 70
Centuries: 127
Maximums: 3
Prize money: ?2.3million
FOCUS ON...STEPHEN HENDRY
http://snookerscene.blogspot.com
This season is Stephen Hendry's 26th as a professional and his 23rd in succession as a member of the elite top 16.
It could also be the campaign that tells us whether his career in the top flight is set to continue or whether his days are numbered.
There is certainly no disgrace in being ranked 11th at the age of 41 but I suspect Stephen doesn't derive much pleasure from now being a member of the supporting cast after so many years in the starring role.
He is snooker's greatest ever champion and, like all born winners, wants to keep on winning.
In fact, it's now five years since his last ranking title and almost four since his last ranking final.
Hendry's essential problem is that all of the players above him in the rankings have copied how he played in his heyday but they are now playing it better than him.
When Steve Davis began to drop down the list he changed his game and became much more tactical, happy to scrape wins rather than try and pot his opponents off the table.
Hendry has never been a fan of safety play and frames that get drawn out and is still playing the same game as he always did, just with less success.
I know he hates people saying he isn't as good as he once was but the evidence of the last two years suggests that this is the case.
It is hard for any player to accept this but especially difficult for an all time great.
It took Davis a number of years to come to terms with the fact that Hendry had overtaken him as snooker's dominant force. When he did he relaxed and did not put himself under pressure trying to force results.
And then, out of nowhere and with little personal expectation, he won the Wembley Masters in 1997.
Since then Davis has put together several memorable performances, defying Old Father Time. He reached the 2004 Welsh Open final, the 2005 UK Championship final and, of course, beat John Higgins in the second round of last season's Betfred.com World Championship.
In the same tournament Hendry struggled past young Zhang Anda before suffering a heavy defeat to Mark Selby.
His aura of invincibility is now gone. His performances of late have even seen him dropped from the Premier League.
But I think it's dangerous to write him off completely. Truly great players in any sport have a tendency to, as the old cliché puts it, roll back the years every now and again.
It's entirely conceivable Hendry could win tournaments in the future but I don't think he will until he accepts he is no longer as strong a player as he was at his remarkable peak.
What he needs is an injection of self belief. I don't know if Hendry feels the new Players Tour Championship is beneath him but it is actually an ideal chance to rebuild confidence.
There's nobody watching, if he loses he can point to the short format but it's matches against good players and will toughen up his game more than by playing alone in his snooker room.
Furthermore, if he misses many more PTC events his ranking position will suffer and it may be that he will have to go to the Academy in Sheffield – to qualify for tournaments.
In such a scenario, Hendry may prefer a dignified retirement. If that happens he will hang up his cue safe in the knowledge that his career has been more successful than any other player in the modern age.
But I sense he isn't ready to give up just yet.