New Snooker Era by Barry Hearn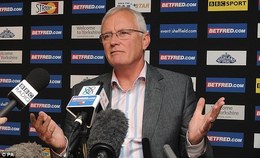 Shape up, Ronnie! Hearn's final warning to O'Sullivan on eve of Crucible fortnight
By Ivan Speck
Last updated at 11:42 PM on 6th April 2011
http://www.dailymail.co.uk/sport/othersports/article-1374149/Ronnie-OSullivan-given-final-warning-Barry-Hearn.html
Barry Hearn has insisted that snooker no longer needs Ronnie O'Sullivan if the most talented player of his generation cannot arrest his spiral of disaffection with the game.
When Sheffield's Crucible Theatre opens its doors for the BetFred.com World Championship next week, three-times world champion O'Sullivan will be playing for his future in the sport.
Snooker's supremo Hearn has already privately advised the Rocket to quit the game.
He said: 'Ronnie is at a crossroads and he has to make a move one way or the other.
'He either has to pack it all up completely, for good - he doesn't need the money because he's a wealthy boy - or at least for years. You don't just pack it up for a few weeks. Or he has to have the mental strength to say: "Right, I am locking myself in a room and I am going to get this sorted out."
'I've got a lot of time for Ronnie. He's got a few people around him he can trust and I hope I'm one of them. I've known him since he was 12 and I hope we can get the real Ronnie back. But I'm not confident.
'Does snooker still need him? No. I need the real Ronnie O'Sullivan. If the real Ronnie O'Sullivan's not there, I don't need him at all. I don't need him pulling out of tournaments the day before. That won't be happening again. There's a laid down punishment in the rules now. It's three strikes and you're out. He's a couple of strikes down.'
O'Sullivan incurred Hearn's wrath by withdrawing from February's German Masters in Berlin on the eve of the tournament citing illness and has lost in the first round of his past four tournaments dropping his world ranking to tenth.
The 35-year-old's private life has been complicated by a custody battle over daughter Lily Jo and son Ronnie and by the release of his father, Ronnie Sr, from prison.
Hearn added: 'Ronnie's had a lot of personal pressures during the year which have sidetracked his head a little bit and I think he's fallen out of love with snooker.
'He still likes potting balls and winning games but he hasn't put the time in and he hasn't had the enthusiasm for the fight. The standard of this game has gone up through the roof this year with all these new tournaments. You can't have an off day and win any more.'
Jason Ferguson Appointed WPBSA Chairman
www.worldsnooker.com
Following a WPBSA Board meeting on Thursday, July 22, Jason Ferguson has been appointed as Chairman of the WPBSA.
Ferguson, a former professional player who spent four years ranked among the world's top 32, was co-opted on to the Board in May. This will be his second spell as WPBSA Chairman.
He is currently non-executive Director of the award winning Sherwood Environmental Village Limited including the Chairman of Audit for the company as well as currently holding public office as the Mayor of his home town, Ollerton, Notts.
Ferguson said: "I am delighted to take up the position of WPBSA Chairman. I have been passionate about snooker throughout my life, so it's fantastic to be involved at what is an incredibly exciting time for the sport. My fellow board members and I will be working extremely hard to fulfill our roles in snooker's brave new world."
David Douglas, the former Detective Chief Superintendent of the Metropolitan Police who joined the Board in April, is now Vice-Chairman. Six-times World Champion Steve Davis is also a director.
Having been given the green light in a players' vote last month to go ahead with his blueprint for snooker's future, Barry Hearn has resigned from the WPBSA Board and taken up position as Chairman of the World Snooker Limited Board. Brandon Parker has also resigned from the WPBSA Board (these resignations become effective at the end of July). The WSL Board comprises:
Barry Hearn (chair)
Brandon Parker
Steve Dawson
Eddy Hearn
Nigel Oldfield
Miles Pearce
Jason Ferguson (WPBSA representative)
The WPBSA will now proceed with constitutional changes to update the existing articles to meet its new requirements as a regulatory body, responsible for matters including rules, drugs testing and billiards.
Hearn Adopts Zero-Tolerance Approach
www.global-snooker.com
Barry Hearn is to send out spies in a bid to clean up snooker, urging players to shop anyone they suspect of cheating before snooker's new dawn.World No 1 John Higgins is currently suspended from the sport pending the results of an investigation into alleged claims that the three-times world champion agreed to throw frames.
Hearn commented: "We need to instil the fear factor among players. There will be confidential phone numbers and email addresses and, if tour players know or hear anything illegal, they must report it.
"If you're approached about anything illegal and don't report it, you will be judged as guilty as the person making the approach.
"And to the players - by the way, don't underestimate this - during the year you may get a few little testers.
"We are saying to the players, we have the ability to take away your career, so don't make us do it.
"The basic rule is you are not allowed to bet on anything to do with snooker."
Hearn expects the independent tribunal into the Higgins affair to deliver its verdict before September 1.
THE RANKINGS: MAKING THINGS A LITTLE CLEARER
http://snookerscene.blogspot.com
Dave H.
I realise yesterday's post about the rankings confused a few people so let me explain it again by using the new season calendar.
You will see the various cut off points when the list is revised. This happens three times during the coming season and once again at the end of it.
It's a two-year rolling list so players only keep the points they earned for the previous two years worth of tournaments at any given time, i.e. after this year's World Open the points earned in the 2008 Northern Ireland Trophy, Shanghai Masters and Grand Prix are taken off.
Here is the calendar for the coming season. The 20 counting tournaments are the World Championship, UK Championship, China Open, Shanghai Masters, World Open, Welsh Open, German Masters, the 12 Players Tour and European Players Tour events and the grand finals.
The full ranking points tariff breakdown is still to be decided.
2010
MAY
17 Apr – 3 May Betfred.com World Championship Crucible Theatre, Sheffield
CUT OFF DATE FOR SEEDING FOR SHANGHAI MASTERS AND WORLD OPEN
28-30 World Seniors Championship qualifiers Cue Club, Bradford
JUNE
2-6 Rundili 2010 World Snooker Wuxi Classic Wuxi, China
25-27 Players Tour Championship 1 (PTC1) Academy
JULY
9-11 Players Tour Championship 2 (PTC2) Academy
18-25 6 Red Championship Thailand
AUGUST
2-5 Shanghai Masters qualifiers Academy
6-8 Players Tour Championship (PTC3) Academy
14-16 Players Tour Championship (PTC4) Academy
21-24 World Open qualifiers Academy
27-29 Euro Players Tour Championship (EPTC 1) Germany
SEPTEMBER
2 Premier League
6-12 Shanghai Masters Shanghai
16 Premier League
18-26 World Open (formerly Grand Prix) SECC, Glasgow
30 Premier League
OCTOBER
1-3 Euro Players Tour Championship (EPTC 2) Europe
CUT OFF DATE FOR SEEDING FOR UK CHAMPIONSHIP AND THE MASTERS
7 Premier League
8-10 Players Tour Championship (PTC5) Academy
14 Premier League
15-17 Players Tour Championship (PTC 6) Academy
21 Premier League
22-24 Euro Players Tour Championship (EPTC 3) Frankfurt, Germany
28 Premier League
29-31 Euro Players Tour Championship (EPTC 4) Europe
NOVEMBER
4 Premier League
5-7 World Seniors Championship Cedar Court Hotel, Bradford
11 Premier League
12-14 Euro Players Tour Championship (EPTC 5) Hamm, Germany
13-20 Asian Games Guangzhou
18 Premier League
19-21 Euro Players Tour Championship (EPTC6) Halle, Germany
24 Nov – 1 Dec UK Championship qualifiers Academy
27-28 Premier League Finals Potters
DECEMBER
4-12 UK Championship Telford Int Centre
CUT OFF DATE FOR SEEDING FOR GERMAN MASTERS AND WELSH OPEN
14-17 German Masters qualifiers Academy
2011
JANUARY
3-6 Championship League
9-16 The Masters Wembley Arena
24-27 Championship League
28-30 Sky Shoot Out tbc
FEBRUARY
2-6 German Masters Berlin, Germany
8-11 Welsh Open qualifiers Academy
14-20 Welsh Open Wales
CUT OFF DATE FOR SEEDING FOR CHINA OPEN AND BETFRED.COM WORLD CHAMPIONSHIP
24-27 China Open qualifiers Academy
28 – 3 Mar Championship League
MARCH
4-15 Betfred.com World Championship qualifiers Academy
17-20 Players Tour Championship Final tbc
21-24 Championship League
APRIL
28 March – 3 April China Open Beijing
APRIL/MAY
16 April – 2 May Betfred.com World Snooker Championship Crucible Theatre, Sheffield
11-31 May* Qualifying School Academy
RANKINGS SYSTEM SET FOR MAJOR CHANGE
http://snookerscene.blogspot.com
Dave H.
The ranking system is to receive its first major overhaul in two decades as part of Barry Hearn's new plans for snooker.
The list will receive an official revision twice during the season rather than solely at the end of it.
This means that the field for the Masters and the players guaranteed to be at the World Championship will not necessarily be the top 16 as it stands now.
This is controversial because players have spent the last two years competing in tournaments unaware that a major change was coming.
But though some players will be aghast, many others will see it as a chance to more quickly rise up the list and have their success rewarded.
I understand that the first revision of the list will come at the conclusion of the World Open. The top 16 will therefore be seeded through to the final stages of the UK Championship and will be at the Masters.
The second revision will most likely come after the Welsh Open, which will give us the 16 players seeded through to the Crucible.
The new system should, in theory, better reflect current form. After all, the 16 players at the Masters are not the best 16 players in January, they are the best 16 players based on a two-year list which ended eight months before the Wembley event.
The old system caused stagnation in the game. How can it be right for players in the top 16 to win just one match in each event and hardly budge?
Hearn's ethos is that the more success a player has, the more he should see the benefits.
Let's take one at random: Tom Ford. He's a good player and was a Crucible qualifier last season.
Imagine if Tom won the Shanghai Masters. Under the previous system, he would have to wait an entire year until the same event the following season to earn any reward.
Under the new system he would go up the rankings, possibly enough to get in the top 16 straight away.
Peter Ebdon dropped out of the top 16 after 16 years just last month. If he performs well at Shanghai and Glasgow he could be back in a matter of just months rather than having to wait a whole season.
I can understand some players being unhappy with all this. The system has barely changed at all since the early 1990s when it was decided to award thousands of points at a time (younger readers may be surprised to know that ranking event winners used to get just six points).
But it fits into Hearn's aspiration to have players aiming high and receiving the rewards when they achieve.
And actually as it stands right now only two top 16 players – Ryan Day and Marco Fu – are outside the elite bracket on the one-year list, with Jamie Cope standing 15th and Ken Doherty 16th.
I can think of three players – Doug Mountjoy, Ronnie O'Sullivan and Ding Junhui – who have won the UK Championship, the biggest ranking title in the run up to the World Championship, and still had to qualify for the Crucible (Ding missed out).
Indeed, it was theoretically possible to win every title on the circuit and not be guaranteed a Crucible place.
Equally, it was possible – and it has happened – that a top 16 player can lose every match during the season and still be guaranteed a place in Sheffield.
Why should this level of protection apply to a player who is not producing the goods on the table?
And furthermore, why shouldn't snooker try something new?
It would certainly create more media interest because it would effectively create the 'Race for the Masters' and the 'Race for the Crucible.'
As with everything else in this new era, it may not be a perfect idea and it may not have the support of everyone.
But the old ranking system was like swimming through glue. The new one should at least guarantee that those who achieve on the table see the rewards - the very essence of what sport should be about.
EDIT: World Snooker have been in touch to say the list be actually be revised three times during the season, not twice. It will be after the World Open, the UK Championship and Welsh Open.
Hearn Proposal Accepted By Snooker Players
www.worldsnooker.com
Barry Hearn, Chairman of the World Professional Billiards and Snooker Association, saw his blueprint for snooker's future accepted by the sport's voting members at an Extraordinary General Meeting in Sheffield today.
The players voted 35-29 in favour of Hearn's plan, which includes a variety of new tournaments for the coming season, including a quick-fire Shoot-Out event, a ranking event in Germany, a World Seniors Championship and a Player Tour Championship series.
"I'm delighted by the outcome," said Hearn. "I do not under-estimate the challenges that lie ahead, but for the moment snooker is united and the future looks rosy.
"I owe the game a lot and I will make sure that I will be giving 100 per cent every day to bring it to the level at which it should be operating."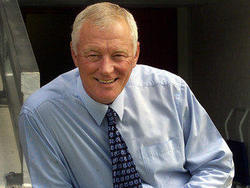 HEARN CLAIMS SUPPORT FOR PROPOSALS
http://www.sportinglife.com/snooker/worldchampionships2010/news/story_get.cgi?STORY_NAME=snooker/10/05/05/SNOOKER_Hearn_Nightlead.html
By John Skilbeck, Press Association Sport
Barry Hearn's plans to shake up snooker look set to get the go-ahead following Wednesday's player meeting in Sheffield.
A large player turn-out included World Championship runner-up Graeme Dott, Steve Davis, Mark Williams, Mark Selby, Shaun Murphy and Ken Doherty.
The players are due to go to a vote, with mid-June the likely time, following a proposal by World Professional Billiards and Snooker Association chairman Hearn to take control.
Hearn, who has turned darts into a big box-office sport, is promising more tournaments and higher prize money, claiming players have been effectively part-time in recent years.
He also intends to take a 51% stake in World Snooker, the commercial arm of the WPBSA, and make it an independent business, with players and other stakeholders in the sport owning the remaining 49%. He would resign from the WPBSA to run World Snooker.
The ownership aspect is the sticking point for some players, with Peter Ebdon among them.
One of the main opponents of Hearn in the political battle has been the leading coach Del Hill, who was in the meeting and said: "I put my point across but he's not listening to me.
"It's a win-win situation for him in there. You stand up and he cuts you down to size. He'll have a big job cutting me down to size though because I'm six foot nine."
Hearn was delighted with the outcome of the meeting, claiming overwhelming support.
"There's no such thing as a shoo-in," he said. "It was a frank exchange.
"There was a spectacular majority of people in favour which pleases me no end and I hope it's going to be a big vote in favour.
"I think they've bought into the dreams and the concepts.
"There were some questions about ownership and I explained it's not a negotiable item.
"It was a very black and white session as you'd expect and the vast majority were supportive which gives me a real buzz.
"The meeting was an opportunity for players to ask questions, and 20 or so of them actually stood up and asked questions, which was great.
"I'm seeing the early stages of the dawning of a new era."
The meeting began at midday in a function room at a Sheffield ice arena, and lasted around two and a half hours.
Hearn confirmed he faced opposition during the meeting.
"Peter Ebdon was consistent and said he doesn't agree with it, and we discussed it and agreed to disagree," Hearn said.
"He came up afterwards and said, 'I really share your views on the future, I just don't like the thought of you owning it'.
"But that's OK, that's the deal, vote against it.
"Most of the view was that ability is the only criteria for success but me must have the opportunities to test our ability, which is common sense.
"Del (Hill) was treated to a full explanation of my feelings on the subject.
"Del might be the best coach in the world but what he knows about business can be written on the back of a packet of cigarettes.
"He says he's representing players and has the players' interests at heart, but I told him that I'm giving players opportunities, so aren't we on the same side. I don't like the way he works."
Hearn revealed the moment at which some players were convinced by his plan.
"I reminded them of my track interest in other sports, they asked me what my personal wealth was, and when I told them they realised I didn't need the money from this, which made them feel a little bit more comfortable perhaps," he said.
"The most important thing I stressed was that whoever runs this game, the players have to be together."
Hearn has Selby's support.
The Crucible semi-finalist said: "I don't think we've got any choice.
"You look at what he's done with other sports, taking darts off the ground to where it's at now, and hopefully he can do the same with snooker.
"We have to wait and see what comes to the table before the voting date and I'm sure there may be another alternative but in my eyes I think the only way we can go is with Barry."
Dott said: "It was a good meeting. The turn-out showed it was an important meeting but obviously nothing will be decided until the vote comes."
Barry Hearn answers your questions
www.thesnookerforum.com
6 April, 2010
Originally Posted by crucible77
When it says Academy on the calndar for qualifiers etc, does that mean that the EIS Hall that the previous qualifiers have been held, or the actual academy that can hardly fit 3 people in?
No it means the Academy only where I hope with a few design changes we can fit more than three people!
We will use the Academy primarily for qualification rounds, Q School and early rounds of new tournaments. We are paying a lot of money for the Academy and it has to be utilized in the most cost effective way.
Quote:
Originally Posted by snooky147
Thanks Ferret, Re The World Open. A L500,000 tournament, ranking I presume. If so how does he justify making such an event the best of five. Players travelling to Sheffield for a tournament that could be over by the time their ice melts in their glass. If you want to save time lose the mid session intervals at best of nines or at least give everyone a fighting chance by making it the best of seven.
Otherwise I like your proposals.
PS. Internet streaming and/or a decent live scoring would be good too.
Sorry Snooky, but we will agree to disagree.
New formats are essential if you want the game to survive and appeal to a wider, younger audience.
We must not have every tournament looking too similar. Each event should have its own personality and I think the new World Open is the beginning. 32 Amateurs from all over the world, early rounds played at the Academy, short formats giving a few surprises for press and TV, new faces getting a chance to shine.
I am so excited I have already bought my ticket! (Incidentally tickets go on sale in May – book early!).
PS Expect a better live scoring system and more internet streaming very soon.
Quote:
Originally Posted by visionaire
What are Barry's plans for the non-televised tournaments. Since a lot of them are in the Academy, will there be live streaming? Has he thought of the possibilities of on-demand matches? If not, I have a few ideas I've been sitting on for a while
Expect more streaming announcements soon. The Academy will be re-designed to cope with internet applications. On demand matches do not work by the way! Subscription channels can, as does encrypted betting channel applications.
Quote:
Originally Posted by Souwester
My questions would be:
1. Is there anything in place to protect the 24% shareholding by commercial partners and 25% by players? ie to prevent Matchroom acquiring 100%
2. After the initial issue of shares will there be any provision for future Top 64 (or whatever) players to buy into the new company?
3. Are there guarantees that the L4.5m prize pot (as increased annually) won't just be spread more thinly across the increased number of tournaments you're hoping to stage, or will more tournaments automatically mean more prize money?
4. Are there any guarantees as to the proportion of additional revenues that will be ploughed into prize money, so that, for example, the L225k increase in prize pot won't be funded from L1m increased revenues in the new company.
5. What assurances are being given that the basic structure of the pro circuit will in subsequent years remain as announced for 2010/11 season - eg that the size of the pro circuit won't be limited to say 64 players, or that early rounds of the WCs will be reduced to best of 9 frames.
As in any company, shares can always be bought and sold. 51% is the same as 100% to me as I believe it is vital to my plans that I have the final word after consultation with other interested parties – SPA, other shareholders etc. You will find I listen a lot actually, but then make the final decision.
For too long snooker's decisions have really been made by self or vested interests, without taking into account sometimes the most efficient and productive way forward.
As I see it 24% will be allocated to commercial partners, who actually bring benefits to the game to the table. Not promises but actual deliverance.
25% will be offered to players, as I have set out. If players do not want to invest their cash these unissued shares will be held over for new qualifying players in the future.
If anyone subsequently wishes to sell their shares, they will be offered to the existing shareholders only after new qualifying players shareholder opportunities have been met.
It is not perfect you might say, but I think it hits the three main points I am trying to achieve:-
•
1. I control a majority stake.
2. Players get the opportunity to invest cash in the future of the game.
3. Commercial partners are incentivised to help to propel the sport forward.
The prize money guarantees are spelt out – minimum of L4.5m for the next three seasons and thereafter a minimum of 5% (L225K) increase in each year or the commercial rights are handed back to the WPBSA.
Hopefully, I will do a similar financial job with snooker as I have with darts, where prize money continually rises and the commercial operation makes a profit for its shareholders. That way everyone is happy, but there are still lots of hurdles to overcome to achieve this.
Finally – the license from the WPBSA will guarantee that the Main Tour will not have less than 96 players on it with a maximum of 32 losing their professional card each season as is the case now.
Quote:
Originally Posted by RGCirencester
why has the maximum break prize been scrapped in all tournaments bar the worlds?
Because the players keep getting maximums and it is getting too expensive to insure.
Basic cost cutting I am afraid.
Quote:
Originally Posted by Mr P
Why have you decided to make snooker like darts and how do you think this will improve the game?
Darts works. A series of majors backed up by an extensive Pro Tour. Ability is fundamental to success, but you must have enough opportunities to test your ability and then if you are good enough, you can become a major earning superstar that will make the sport the inspirational career to players that it should be.
In the past seven or eight years darts prize money has gone up ten fold and still the commercial arm of the game makes a seven figure profit (giving it reserves in case of unforeseen problems) and pays its shareholders a return of 50% on their initial investment.
That is what we need to do for snooker!
Quote:
Originally Posted by jonnylovessn8ker
1. "We need more events, but we are losing money already" Part of running any business is raising cash, how will you tackle this issue? You have mentioned about selling 49% to another holding company as well as players. Why not simply list shares and publicize the company in London Stock Exchange, Hong Kong Stock Exchange, or even Shanghai Stock Exchange? Surely these ways can definitely raise cash quickly as well as expand into new markets at the same time.
2. Sponsorship. I read the document a couple of times but there seems to be little mention of the word. What business areas/sectors do you plan to find sponsorship, aside from the online gambling sectors?
3. Promotion plans. The manifesto is excellent in delivering careful planning and organizational restructuring. While increase in tournaments and tours can help promote game as well as the players, what marketing strategies do you plan to take on to boost the image?
Firstly we will cut the losses (as we are) by running a more efficient business.
We do not need to raise cash from outside the game – I need shareholders that have a vested interest in making the sport successful, not just giving us money.
Sponsorship – I am talking to everyone, in every sector, in every country (got any budget left?).
Perception is everything in sport. We need much stronger PR/website activities to convince all the doubters that we are the sport of the future. It will take time and effort, but we will not fail.
Quote:
Originally Posted by pat39
If you want to make the World Open the FA Cup of Snooker then have an open draw in the 1st round because in the FA Cup Man Utd can draw Chelsea in round three so why can't O'Sullivan draw Higgins or Maguire etc in round one.
It is the same as the FA Cup Pat. The bigger names come in Round 2 and the superstars in Round 3.
Random Draw.
Am I missing your point, or are you cracking up?
Quote:
Originally Posted by crush
if you'd like to get commercial part of snooker for free and the flock of players are ready to agree, well it's your's business,
but what's the strange rancour to maximum break?
you like to talk about sport's attraction, but in this light it looks not reasonable to reduce money for maximum
Already answered re maximum break.
Quote:
Originally Posted by Looki
Any chance that World Open format could be reconsidered? Bo-5 games up to semis seems a bit toss of a coin -format.
Already answered re World Open.
Quote:
Originally Posted by 1lawyer
Hi Barry three questions.
!. Do you think its a good idea to make snooker free to air to help develop the game in countries like Canada, USA, Australia, NZ etc.,
2.How about donating a pot of money each year so that club owners, county league reps can promote some new am/junior events etc., across the country at grass root level.
3. I have noticed that over the last decade the WSA has wasted many hundreds of thousands of pounds on legal fees etc., fighting pointless court cases and the like. My question is this. 1. Do you think you can stop the in-fighting and bitching that goes on in the sport?

I think it is essential to establish relationships with new broadcasters – at Matchroom Sport I currently work with over 100 international broadcasters – and free to air is my preference, but generally they are more difficult!
We are the World Professional Billiard and Snooker Association and we have enough problems kick starting the pro game at the moment. We give National Amateur associations Main Tour cards, so I would expect them to govern and invest in the Amateur game.
The Pro Tour qualification rounds for amateurs will help though. Re legal fees – I agree entirely – waste of money that over the years has cost snooker dearly. Will not be happening again – with control I can guarantee the in-fighting will be over once and for all. This is the single most important factor in my wanting control, so thank you for picking this point up.
Quote:
Originally Posted by Cossie
Why not allow clubs to become an accredited qualifying venue with one table up to tournament standard. By doing this certain qualifying matches could be played out in clubs bringing snooker to them and revenue to clubs.
Also why not have world snooker accredited pro-ams in clubs so that an amateur ranking list can be created. Again revenue to clubs and bring to life the pro-am circuit.
This point is not for now. More important things on the Agenda – perhaps one for the future.
Quote:
Originally Posted by hegeland
What would you estimate the market price for World Snooker to be? (Ie how much money would be gained at an IPO rather than 'giving' 51% away?).
Already answered – no interest in floating at all.
Quote:
Originally Posted by madman
What is the significance of owning 51% of the rights, other than i suppose you can go ahead and and do what deals you want without a vote. Is that correct? If so, could you just not own 49% and do what you want with it with the players permission beforehand. At least that way the ownership is still in the hands of the players. Why must you have 51%?
A best of 5 for the Grand-Prix is awful. Its not fair on the players and not fair on the public. If you are going to make the matches shorter, best of 7 at the very least only. Best of 5 is for amateur pro-ams, leave it at that or for the premier tour, but definately a no-go for ranking events. Thats totally ridiculous.
As for one frame shoot-outs, all very novel and fun, exciting etc, but what of the cost involved for the players. Where ever they are held, travelling expenses, hotel costs, accomodation, etc, etc for one frame. Is there a guaranteed prize for 1st round losers to make it worth their while?
Then the 8 events to be held in Europe. How are the players meant to be able to fund themselves to enter these events. Its tough enough entering a tournament in this country, but 8 abroad is going to be a killer for a lot of players, they just cannot afford it. What subsistence can you give these players?
I know we have to promote the game abroad etc, but it should be at the cost of the WSA, and not from the players prize funds. Many players are not even guaranteed an income from 1st round loses, so how are they expected to fund themselves for these events.
Surely Mr Hearn you can come up with some sort of accomodation package and travel arrangements for these players / events in Europe at the very least!
As I have mentioned control is essential – I just cannot contemplate doing the job properly to see another gaggle of self interest ruining my plans. This is totally non-negotiable.
World Open point already answered.
As far as players and their costs are concerned this is quite normal in professional sports. Players have to have the opportunity but it is not a sponsored holiday! Look at golf, tennis, and darts where all players pay their own way, but have to win or make the cut before they get prize money.
Of course it is expensive and that is why we have to increase prize money and they have to have the ability to match their desire to be wealthy. It is not a hand out!
I am sure the SPA will take on the job of helping to reduce player costs, but for me as a promoter I see my job is to expand prize funds, so that successful players can change their lives.
Quote:
Originally Posted by stephen povey
What proposals has Mr Hearn for the game at grass roots as with all sports, it is essential the grass roots are healthy too as this is where your next crop of pros will come from!!!
I agree, but we have to get the professional game's structure right first.
Snooker chief Barry Hearn answers your questions
April 4, 2010
www.bbcsport.co.uk
Ahead of the World Championship, which starts on 17 April, new snooker chief Barry Hearn answers some of the questions you e-mailed to BBC Sport.
The new WPBSA chairman was quizzed about his tips for the Crucible, his plans for new tournaments and whether it was true he had made two century breaks.
________________________________________
How does it feel to be chairman of snooker?
Daniel, Ireland
It's tough, very motivating and I love it. By the start of the championships the dust will have settled and I will know what I'm proposing to the players.
There will be fundamental changes, more opportunities, more events with different formats and I'm needing 100% support. And I expect to get it.
Who's your tip for the World Championship?
Sally, Glasgow
Ronnie O'Sullivan if he brings his A game. If he doesn't then I can see one of the Chinese boys winning it.
I do hope that Steve Davis gets a special award for his 30th appearance at the Crucible. I'm sure Davis would be so proud of himself and you would be proud of him too.
Philip, Telford
He is unbelievable. I was in Singapore when the qualifiers were on and I couldn't sleep when my phone went. A 52-year-old was screaming: "I've only gone and won!" I was disappointed golfer Tom Watson didn't win the Open so I'm relying on Davis because I live in an age of nostalgia. We could even beat the 18.5m television audience if Steve got to the world final. His attitude sums up how important this event is. Players should look at Steve and learn the lesson of why we are here. It's not just about the game. Steve was born to play snooker - he's an inspiration. Why he's not a Sir I will never know. That enthusiasm to get through the qualifiers after 34 years is mind-blowing. I've managed him for 34 years and he hasn't been a problem for a single day. I'm proud to call him my best friend. He may look like a Big Issue seller but he's one of the world's best ambassadors across any sport.
Will the players be walking out to music at the worlds?
Lucy, Brighton
I'm still thinking about it. I still want to retain the awe of the tournament and make each event look different.
I love what you have done with darts and are beginning to do with snooker. Any chance of resurrecting Big Break or a similar style show to TV?
Bob, UK and.....
With new tournaments in the pipeline could there be a Premier League style club competition for snooker like a franchise system where a city in England or abroad get given a team?
Shames, England
There are hundreds of ideas but I've got bigger issues at stake in the short term. Let me get the players out there playing and do what they do best and the good ideas can come later. You have to get the core business sorted first and then you can have some fun later.
Will you be looking at getting the crowds more involved? I am a massive snooker fan and have been watching the sport since the 80s but I've never been to a live event because it is more fun watching at home or at the pub.
Pavinder, England and....
Snooker is generally observed in deadly silence, would you consider allowing a bit more of a raucous crowd? Do you feel this would detract from the tension of the big matches?
Andy, UK
Yes, I will definitely be encouraging that. But probably with the tournaments that have the shorter formats. Some will get extensive changes in the shorter game. I want it to be fun and I want people to be able to tell the difference like between the Twenty20 games and Test matches in cricket.
Any chance of putting the players in lounge suits for the morning and afternoon sessions at the Crucible? It will give each player the chance to show their character and individualism.
Nicky, England
No!
Will there be more tournaments to facilitate those outside the top 32 making a living? How many tournaments will there be next year?
Eamonn, Ireland
There's going to be a ranking event in Germany. I'm thinking of the next 12 months and should reveal some things before the World Championships. The future will depend on success. I'm going for it straight away. I'm planning for a few years and I need to know who's with me. I'm 62 this year and I haven't got much time! It sounds big headed but anyone who disagrees with me just needs to look at my track record. This is a wedding not a dinner date!
Can you give any specific information on bringing snooker to Europe? Will we see a series of ranking tournaments in places like France, Germany, Netherlands or Italy in the near future?
Nathan, England
There will be a new pro tour across Europe. It is an enormous growth area for us but they don't happen by chance. We need to fly the flag and show them our product. I'm optimistic for the next three to five years. We will have a big ranking event in Berlin next February.
What's your highest break? I heard somewhere that you've made a couple of century breaks.
Shazad, England
My highest break is 53. I did make an 87 in practice but that doesn't count! I used to play for a lot of money - L6,000 money matches which were best of 15 frames. I'd play all night. If I lost I'd go home and stay downstairs. If I won, I'd go into my bedroom, turn the light on and throw the cash all over my wife.
If you were a professional player, what would your nickname be?
Sami, Netherlands
It would have to be the Guv'nor because that's the way I lead my life.
What music would you come out to at a tournament?
Ben, Bangor
The Gamblers theme by Kenny Rogers.
How about doing a 2010 version of Snooker Loopy?
Jonathan, England
I like it. I wouldn't have the old boys though. I'd get the younger players in and do a cover version - perhaps a rap version or hip hop. It's a great idea. I wouldn't be in it though - I'd be directing.
Provide the headline if you were writing a story about you right now?
James, Northampton
There's a brave new world - have you got the balls?
________________________________________
Barry Hearn was talking to BBC Sport's Mark Ashenden.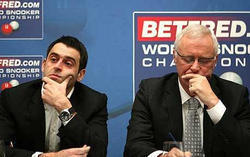 Ronnie O'Sullivan warns fellow pros to back Barry Hearn snooker blueprint
www.telegraph.co.uk
By Jeremy Wilson
7 April 2010
Hearn, who became chairman of snooker's WPBSA governing body last year, has come forward with a raft of new ideas, including a supporting tour of 12 events – eight in mainland Europe, four in the UK – from which the top 24 would qualify for a televised Players' Championship.
There will also be a 64 player one-frame shoot-out, which is likely to be held in Manchester next January.
"It is fair; it has to happen," said O'Sullivan, a triple World Champion. "The players must see sense otherwise Barry won't hang around. If they don't, it would be all over and we would be back to square one."
The World Championships start a week on Saturday at which Hearn will have a daily "2pm champagne moment" when he will announce some sort of new deal or innovation.
However, when a summer EGM is held to decide on his proposals, he will take a resignation letter in his pocket.
"If my manifesto is not supported, there is no role for me," said Hearn. "We are talking about revitalising the whole sport; I think it's a no brainer."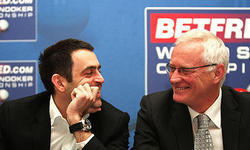 Ronnie O'Sullivan demands snooker supports Barry Hearn's makeover plans
www.quardian.co.uk
7 April 2010
Ronnie O'Sullivan has urged his fellow snooker players to "see sense" and back Barry Hearn's plans for giving the sport a radical makeover. The world No1 gave his firm backing to the chairman of World Professional Billiards and Snooker Association ahead of the world championship, which starts on 17 April.
Following the Crucible tournament, the players will vote on whether to accept Hearn's reform proposals, which include plans for an extended professional tour with more tournaments.
Critics of the manifesto have suggested it favours the top players, but O'Sullivan is adamant everyone should get behind the promoter, given it is a rare opportunity to bring in fresh ideas.
Hearn today confirmed players would enter the Crucible arena to music of their choice in a break from tradition and O'Sullivan is behind the plans for a revolution. The three-times world champion said: "It has to be voted through. There's a lot of playing opportunities there. In my opinion it has to happen. Whether it does or not we'll have to see but I'm sure the players will see sense. If they don't I'm sure Barry won't be hanging around and we're back to square one and it's all over."
Hearn has already confirmed he will quit as chairman of the WPBSA if the players throw out his plans. "I think sometimes you have to back people and allow people to do what they do," added O'Sullivan. "We're lucky to have these people involved so whatever they want to do I think you have to back them with a little blind faith."
Hearn said: "Players will do what they're going to do and they'll get what they get. If they share the vision they'll get the benefits. If they don't share that's OK."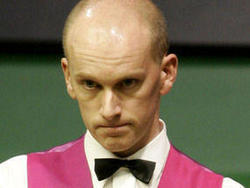 Ebdon in rage over takeover
By Brian Radford
April 1, 2010
FORMER world champion Peter Ebdon last night described Barry Hearn's L1 takeover bid of World Snooker as "ludicrous".
Ebdon, who is defending his Chinese Open title in Beijing, cannot believe the plans for the future from the sport's new supremo.
Hearn, boss of the Matchroom organisation, has circulated a 13-page document to members of the World Professional Billiards and Snooker Association, asking them to sell their commercial rights for just L1 to a new company that he will set up and run.
A copy of Hearn's document has been leaked to the Daily Express. If successful, his new company would acquire assets worth several millions of pounds, television contracts and other commercial rights.
Hearn is urging all players to back his takeover bid at a meeting in Sheffield on May 5 immediately after the World Championship at the Crucible, which starts in two weeks.
But there is deep concern that Hearn had not issued voting forms or proxy forms to every WPBSA member, which the governing body's rules require at least 28 days before an EGM.
Hearn's document states: "A new company would be set up to acquire World Snooker Limited for L1.
"The shares in the new company would be allocated 51 per cent to Matchroom Sport, a company controlled by me, 24 per cent to other commercial partners, and 25 per cent to the players. The new company would then be totally responsible for running all commercial aspects of the game."
Hearn, long-time manager of six-time world champion Steve Davis, took over as the WPBSA's chairman just last December but has wasted no time in making one of the boldest takeover bids in British sports history, let alone in professional snooker.
Ebdon, a former WPBSA board member, said: "The players should be very careful. I definitely won't be backing it. Players must understand that if they give away 51 per cent then it's lost for ever. No previous WPBSA chairman has asked for 51 per cent of the company.
"Barry Hearn is dynamic in the way he wants to create change. He's bringing in one-frame and best-of-five matches. They're novelty events. As a player, it's a load of nonsense. You might as well toss a coin.
"I've spoken to players, who want proper tournaments with proper prize money.
"The general feeling is that this takeover attempt won't be backed. There's too much to lose. It should be for our association to run the game, not some outside company. This is ludicrous. I was on the previous board for five years when Rodney Walker did a fantastic job. He took us from L750,000 in debt to L4million in the bank, which was great considering the worldwide recession."
Former WPBSA chairman Rex Williams dismissed Hearn's proposal as "crazy".
He said: "Transferring millions of pounds of assets to a company which is 51 per cent owned by Barry Hearn would be absurd.
"The players will be stunned by such a crazy proposal.
"He's asking members to let 30 years of assets and goodwill be taken over by a company he would control, but no one with half a brain could back it."
Hearn has told the players: "Your support is vital to the revitalisation of our sport and to begin the journey to take snooker back to the level it should be operating at.
"My recommendation is to set up an entirely new company to acquire World Snooker Limited that would own snooker's commercial rights, and one that would be judged purely on the level of prize money and events provided for the players.
"We need more events to keep snooker as a viable sport to give the players an opportunity to earn a decent living from the game.
"Someone has to take responsibility, and that person has to have control.
"If I have control, I am confident I can do the job, but it obviously needs the voting members of the WPBSA to support this initiative."
He added: "If we fail, players know that the commercial rights acquired will revert to them."
If Ebdon's reaction to Hearn's proposal is typical of what players generally feel then, in snooker terms, its future looks black.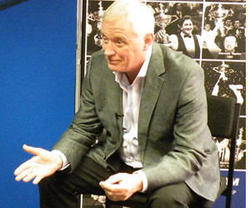 Snooker Players Given Hearn-ing Potential
by Neil Tomkins
www.global-snooker.com
As promised, Barry Hearn has delivered to his playing members, his vision for the future of snooker.
Is the Future Bright? Well, Barry certainly thinks so, subject to one or two conditions. And I would have to agree.
Before looking too closely at the contents of his proposal, the openness and willingness to communicate with members must surely be looked on as a positive.
A quick glance through the document and you notice a comprehensive Calendar of Events running from post World Championship, May 2010 through to the 2011 Blue Ribbon event in Sheffield. Snooker fans will know that this is a first for the sport.
OK so the old favourite venue, TBC, is being used but you genuinely get the impression that this is a very temporary measure and it won't be long before those small gaps are filled.
Hearn's 15-pager provides a clear and concise 'where we are, where we want to be and how we are going to get there' message, starting with pointing the finger of the blame at the players themselves for the first part.
Going into a little more detail and it becomes clear that as promised, the crown jewels, The World Championship, The Masters and the UK Championship will remain untouched.
The most significant changes come in the form of the creation of L540,000 Player Tour Championship (PTC), with 12 events being held in the UK and across Europe, born largely out of the World Series of Snooker and Paul Hunter Classic.
The PTC will culminate in a season-ending 24-man Players' Championship, with L200,000 prize money on offer.
"We must not sponsor mediocrity – we should reward excellence"
On the rankings front, Hearn is adamant that mediocrity has been rewarded for too long, and that a more fluid ranking system, where players who achieve and contribute most to the game are rewarded the most.
"We are a professional sport but ability must be the only criteria for success".
Snooker is a professional sport and therefore the only measure should be of ability. If you are the best then you will be number one.
The argument against having too few tournaments to accurately reflect this, is being removed with the staging of increased tournaments.
The only major flaw that we can see in the proposal is the relegation of the bottom 32-players (33% of those on tour). The figure itself could be forgiven but the method of replacing these players does not seem to fit the ethos of rewarding excellence.
There are places allocated to each of the English, Irish (Northern & Republic) Scottish and Welsh associations. Asia gets three places and Europe a further two.
It would have seemed more logical to allocate all of these places into the Q School making a total of 22 places available. If the pro game wanted to feed the amateur associations then perhaps there could be 'free' Q School places up for grabs.
That is B-arry Day and not a green-baize covered bathroom appliance.
www.global-snooker.com
25 March, 2010
Friday is the day that Barry Hearn presents his blue-print for snooker's future to the players and members of WPBSA.
Elected as chairman in December, Hearn has made no secret of the "I'll do it my way or I am off" approach of the boss of Matchroom Sport, and the man responsible for getting live audiences of 10,000 plus watching Darts.
"The players will be presented with a 20-page document, that covers pretty much everything", Hearn said this week at the Championship League in Essex.
"Some of it they won't like, in fact lots of it the won't like. There are lots of changes required. The fact that the commercial rights are essentially owned by the players has created the problem.
The game has been poorly run for 20 years, and the players have allowed that.
"Now it is time for professional management to take over and make the sometimes difficult decisions that have to be made in business without the emotion and romance of being too closely involved", he said.
Hearn first got involved in snooker as the owner of a chain of Lucania snooker halls, where he met a young Steve Davis. He has managed "The Nugget" ever since, one of the longest and most lucrative partnerships in British Sport.
"That has worked so well over the years, because we trust each other. I have never tried to tell Steve how to pot balls and he has never tried to tell me how to do a deal".
That is the kind of trust Hearn is now looking for from the rest of the players.
"I dont know everything, the ideas I will present are my thoughts. I cannot guarantee that it will work but I know that it is not right that there are only six events for players to compete in, and that is something that will change. It has taken me three months to put together and I have really enjoyed doing it."
Hearn teased some of the players at the Crondon Park event this week, with some of the 'paper's' contents. There will be new events, changes to the rankings and prize money structure.
"We need to reward excellence and stop recognising mediocrity", Hearn said.
"The main events like the world championship will remain untouched but one-frame shoot outs will become part of the calendar as will Pro Tour events in the UK and across Europe.
This is a model that is working in darts. My dart players are asking for weekends off now as the tournament schedule gets more and more congested."
Two time world champion, Mark Williams said, "I am 100% behind Barry. I have said for years that the sport needs him to get involved. I am not convinced that the rest of the players will agree though. There are players that are not reaching the final stages of events yet are nicking a few quid in prize money and I cant see them voting against that."
Michal Holt echoed Williams' thoughts saying, "It is a no brainer. I just want more opportunities to compete. I am nervous about the vote though and whether all the players will support Barry's plans".
The top 16 plus 16 qualifiers fly out to the China Open on Friday, so there will plenty of time to digest Hearn's thoughts on plane, and no doubt little else will be discussed in the Players' Lounge in Beijing next week.
Nothing will happen until after the Betfred.com World Championship in Sheffield.
When he was asked what will happen then Hearn replied, "We will focus on the world championship and then have a meeting, where you [the players] will vote. It will be fun"
IS THE WORLD CHAMPIONSHIP TOO LONG?
http://snookerscene.blogspot.com/
The simple answer to that question would be 'no' but that doesn't fill up half a page on the internet.
John Higgins recently told STV in Scotland that he thinks there is an argument for reducing the world final to a single day.
Ronnie O'Sullivan said this year that 'if we can't play for an hour and find out who is the best then there's something wrong.'
When 110sport announced their breakaway tour ten years ago I remember Stephen Hendry saying he thought the World Championship should last 12 days and no longer.
These three great champions have more than earned their right to hold an opinion on this and are worth listening to but I suspect snooker fans may not agree with them.
Let's take Higgins's comments. If the world final were reduced then it logically follows that all the other matches would have to be as well, leading to a shorter World Championship.
Times change. Maybe people today prefer a 'quick fix' than to sit for hours following sport but the fact remains that snooker, and the World Championship in particular, pulls in viewers because it provides absorbing drama, and this by its very nature is slow burning.
Admittedly, it can sometimes be so slow burning that it almost gets extinguished altogether but the 17 day marathon provides exactly what it should: the ultimate test of a snooker player.
But is 17 days really that much more of a test than, say, 14 days? After all, the World Championship is longer than the Olympics and every major annual sporting event outside of the Tour de France.
Well, if the BBC wants to show 17 days of continuous snooker then I'm certainly not going to talk them out of it.
In truth, some of the matches are too long. The first round would be better as best of 17 frames because this would reduce pull-offs and late finishes. The semi-finals seem to go on forever.
But this format has basically worked for the last three decades and I wouldn't advocate changing it.
The longer matches provide more subplots and greater drama. This is why six reds, shot clocks et al will never replace the traditional game, even if they do have their place on the fringes of the sport.
Of course, the old sweats from the 1940s and 50s would look down their noses at the notion that today's World Championship is long at all. In 1948, Fred Davis won the title by beating Walter Donaldson 84-61.
These days you can afford to have a bad session. Back then you could afford to have a bad week.
Society changes and with it so does television. Snooker needs to change as well but its major event is fine as it is. It's a showpiece occasion that puts snooker front and central for a fortnight every spring.
Snooker's problem is not the World Championship, it's the low profile most of the other tournaments have.
This is why I would go along with format alterations for other ranking events. I find it absurd that in finals players play for eight frames, everyone goes away for three hours with nothing to do and then they come back to finish off.
This doesn't happen in any other sport I can think of.
The Premier League play best of 13 frames right through in one session. This would be better for the likes of the Grand Prix and Welsh Open. You could start at 5 or 6pm and there's half a chance the audience could get home before turning into pumpkins.
Traditionalists will howl in protest and disbelief that anyone could conceive of changing anything.
Well, when it comes to the World Championship I would agree with them. When it comes to everything else I'd say there is a very strong case to look again, including getting rid of intervals.
All this doesn't mean reducing every tournament to a lottery but snooker has to reach out to casual sports fans as well as its own diehard constituency. Balancing the needs of both isn't easy but that doesn't mean it shouldn't try.
In any case, television will ultimately decide. What they want is what snooker will have to accept because, without TV, the professional game will be back to where it was in the 1950s.
Still, in that scenario we could always go back to three week world finals...
Baize of Glory
Hearn plans to take snooker to a global audience
By Paul Higham Last updated: 11th March 2010
New snooker chief Barry Hearn has revealed to skysports.com about his plans for turning the sport around and bringing back the glory days on the baize by taking it global.
Hearn made the draw for the Betfred.com World Championship in London and promised to take the sport to a new level - just as he has done with darts which now packs out arenas up and down the country in the Premier League.
A love of snooker is in Hearn's blood, as he was first involved in the game back in 1974, and he is now working hard to bring it out of the doldrums and first it back to prominence around the world.
"It's a big job," Hearn told skysports.com "It's exciting, as I get a bit older I look for things that give me an extra spur. Everything with me is business, but my business is my pleasure so it's difficult to disassociate the two.
"I'm lucky because I tend to just put things on TV that are my hobbies and people throw money at me, so it's a very good job to have!
"It's a crucial stage we're at in snooker's revitalisation, and the World Championships is the beginning of where we want to go on from, it's just the start of the story.
"It's an enthralling two-week soap opera, there's some new characters coming up that will astound you and some old favourites that in your heart you will want to win, it's got all the ingredients of captivating the nation for a couple of weeks like it has been doing for years."
There will be changes at the Crucible this year, but it will not be the razzamatazz of the darts, and more will be done off the table to improve the overall experience.
Improve
"We're going to do a lot more interaction between the players and the crowds, but more probably off the table," added Hearn. "You've got a product like the World Championships that doesn't need changing but we need to improve the experience of the people who pay to buy a ticket.
"But it's not going to be sex, drugs and rock and roll or like darts with entrances and that, as this is our blue riband event and we don't want to change it.
"The changes will come elsewhere, we'll have a whole new calendar by the time the World Championships start with a lot more events, a lot more prize money, and we're going to shock the world.
"We're talking to Sky at the moment about a really crazy, rock and roll, event that will be part of the new way of going forward.
"We'll keep the World Championships and UK the same, but the Grand Prix will change and be renamed the World Open, but the other new events have got to have a shorter format and have to appeal to a younger audience.
Experience
"We need a bit more action on the table and a lot more demand for people to come and watch live sport, I want to get these arenas full up, we know how to do it, we've shown we can do it and we're going to do it with snooker."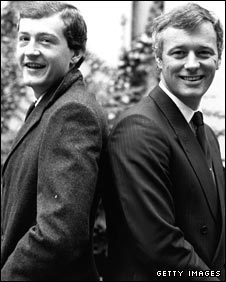 HEARN READY TO WORK WITH PLAYERS
By John Skilbeck, Press Association Sport
www.sportinglife.com
3 December 2009
Barry Hearn has pledged to give snooker the shake-up many of the sport's top players have demanded.
The promoter is poised to become the next chairman of the World Professional Billiards and Snooker Association, after Sir Rodney Walker was ousted from the position at the governing body's AGM.
Leading snooker stars such as world champion John Higgins and Crucible runner-up Shaun Murphy have been highly critical of the snooker authorities, bewildered by the fact there are only six ranking tournaments remaining on the calendar.
Six-time world champion Steve Davis, who is managed by Hearn, will offer advice on the way forward for the sport.
However, Hearn insists the big decisions must be his own, and he is backing himself to turn around the fortunes of a sport that once attracted huge television audiences and full houses at tournaments.
"I think there will be, by the World Championship, a radical rethink," Hearn told Press Association Sport.
"It will involve bringing the game into 2010; we can't live on the back of the 1980s."
From his perspective on the fringes of the sport, Hearn has been dismayed by what he considers a lack of transparency in the running of the WPBSA and their commercial arm, World Snooker.
"From now on everything is in the open: good news, bad news, it will be honest news," he said.
Hearn, who is expected to overcome the minor obstacles to his being confirmed as chairman, has pledged to work with the new Snooker Players Association, who have been snubbed by the WPBSA to date.
He continued: "How can you not talk to people who are your best assets?"
"It comes the under category of 'very silly'. As long as it's honest, people will put up with that. Without the players, we have no business."
Essex-born Hearn, who formed the Matchroom stable of top players in the 1980s before enjoying huge success in boxing, insists he will not be afraid to make big decisions to raise the sport from its current doldrums.
He currently promotes snooker's Premier League, and will demand carte blanche in his plans for reform of the WPBSA.
"That's the only deal," Hearn said.
"We'll have a board of directors and we'll have board meetings - and we'll do what I want.
"If it doesn't work, I expect to be kicked out."
He has been delighted with the reaction to his emergence as the chairman-in-waiting.
"I've had a few wonderful phone calls," he explained. "One said: 'In the last five minutes, my enthusiasm for snooker has been reborn."'