Pete Williams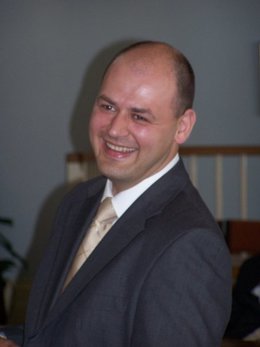 Zpovídán na Facebooku Jánem Kundrakem
Funkcia: Vlastník televízneho webu: http://www.cuesport.tv
Najväčší break: 27 – Ja som bol viac poolový hráč
Ján: Ahoj Pete, som rád, že som ťa zastihol.
Pete: Aj ja, veľmi rád spravím s tebou Interview.
Ján: Výborne, tak začneme.
Pete: Áno jasné.
Ján: Výborne, aký je Tvôj názor na snooker v Anglicku? Ako sa bude podľa teba ďalej vyvíjať?
Pete: Snooker bol vždy silná disciplína v Anglicku, ale myslím si, že je dôležité aby sa všetky veci zariadili pre rozvoj mladých hráčov. Iba 6 turnajov v tejto sezóne a veľmi ťažké kvalifikácie nieje nič na podporu pre mladých hráčov aby sa zapojili do hry. Z môjho pohľadu potrebujeme hru zmodernizovať, zatraktívniť ako pre divákov tak aj pre hráčov.
Ján: Myslíš si, že budúcnosť snookeru je založená na starej alebo novej generácii hráčov?
Pete: Myslím si, že je založená na novej generácii hráčov, mali by sme ich nabádať k väčšej účasti na turnajoch. Nejde len o hráčov v Anglicku. Podľa môjho názoru sa snažia vo vedení rozvíjať snooker v miestach ako je Česká republika, kde ako sme videli záujem vďaka Eurosportu a teraz aj World Series rásť. Existujú veľké príležitosti pre rozvoj snookeru v celej Európe - Nemecku, Belgicku, Holandsku, prebiehajú tam teraz rozumné akcie otvorené pre všetkých hráčov.
Ján: A čo Premier League, čo si o tomto turnaji myslíš?
Pete: Premier League je skvelá, stále priťahuje veľké davy po celom Spojenom kráľovstve, a myslím, že sa uberá pozitívnym a moderným smerom. Hráči tam hrajú útočný snooker a to je dobré z môjho pohľadu a už len to, že ponúkajú 1000 libier za výhru vo frame a zahratie century breaku.
Ján: Ja sám som navštívil tento rok Paul Hunter Classic v Nemecku, myslíš si, že je to dobrý turnaj pre rozvoj biliardu v Európe?
Pete: Jednoznačne, je to veľká udalosť a opäť je dobre podporovaný fanúšikmi z celej Európy. Podľa môjho názoru by sa mali rozvíjať ďalšie akcie a mali by sa premeniť na bodované turnaje, alebo aspoň existuje priestor na to, že v Nemecku sa po PHC niečo take možno vyvynie.
Ján: Čo si myslíš o rozhodcoch? Pomáhajú rozširovať snooker? Ja si myslím, že áno
Pete: Áno, rozhodovanie, ktoré vidíme je na najvyššej úrovni, čas od času to môže byť ťažká práca, ale nepamätám si na dobu, kedy by sme videli zlé rozhodovanie.
Ján: Akú radu by si dal mladým hráčom do budúcnosti pre ich hru?
Pete: Prax je najdôležitejším faktorom, ale musí to byť správny druh praxe, učiť sa od odborníkov, napodobniť, čo robia.
Musia mať radosť z hry, ak nie je radosť, potom bude veľmi ťažké aby sa zlepšovali.
Ján: Pete, ďakujem ti za interview.
Pete: Aj ja, aj nabudúce sa mi ozvi .