Ronnie u soudu v roce 2001
O'Sullivan stráví narozeniny u soudu
4. prosince 2001
Světový šampión ve snookeru Ronnie O'Sullivan bude čelit obnovenému řízení kvůli údajnému dopravnímu přestupku u oblastního soudu.
Multimilionář O'Sullivan, který byl obviněn z odmítnutí dodání vzorku moči 4. června 2000, stráví středu – své 26. narozeniny – na lavici obžalovaných u Stratfordského oblastního soudu ve východním Londýně.
Žádost, aby byl případ zamítnut po předchozím odročení prvního přelíčení v červenci, byla zamítnuta oblastním soudcem Angusem Hamiltonem.
Obžaloba u prvního přelíčení vypověděla, že policie zastavila O'Sullivana když řídil své modré Porsche 911 za 70.000 liber rychlostí 50 mil/hod (cca 80 km/hod) po Stratfordské hlavní ulici v brzkých ranních hodinách.
Kontroverzní soud
Byl obviněn, že závodil se dvěma ženami, z nichž jedna měla na sobě jen župan, ve voze MG.
Ale přelíčení bylo zahrnuto spornými prohlášeními, která zahrnovalo i soudního úředníka Williama Rolstona, který připustil, že mu byl předveden balónek pro dechovou zkoušku, když soud nezasedal.
Balónek byl tentýž, který použila policie, když zastavila O'Sullivana.
Později během přelíčení byl p. Rolstone obviněn, že mrkal na člověka od novin.
O'Sullivanův advokát Nick Freeman, který v té době mluvil, ho za to napadl a on odpověděl: "Proč bych měl na někoho mrkat? Myslíte si, že jsem homosexuál nebo něco takového?"
P. Rolstone a jeho kolega později dobrovolně opustili jednání.
Klinická deprese
V úterý p. Freeman řekl oblastnímu soudci Hamiltonovi, že je nespravedlivé, aby O'Sullivan musel čelit dalšímu přelíčení, vzhledem k historii případu a hráčově zdraví.
Řekl, že O'Sullivan byl vloni v červenci léčen kvůli klinické depresi na klinice The Priory a bere denně léky.
P. Freeman řekl: "U přelíčení se očekává, že by mělo mít nějakou úroveň soudní slušnosti. Bohužel tomu tak není."
Dále řekl, že doktoři pokládají O'Sullivana za zranitelného a jestliže proces bude pokračovat, existuje "významné riziko opětovného objevení psychických příznaků".
P. Hamilton řekl, že incidenty, které vedly ke zkolabování prvního přelíčení byly "politováníhodné" a připustil, že nové přelíčení může zhoršit O'Sullivanovy zdravotní problémy.
Ale to neznamená, že se přelíčení nebude konat, řekl. Stanovil nový datum přelíčení na 5. prosince.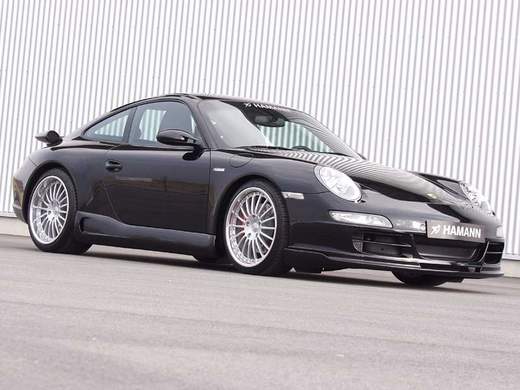 Snookerový šampión O'Sullivan očištěn
5. prosince 2001
Světový šampión snookeru Ronnie O'Sullivan byl očištěn od údajného dopravního přestupku.
Hvězda s přezdívkou Raketa, byla obviněna kvůli odmítnutí poskytnutí vzorku moči poté, co byl zastaven policií kvůli podezření z řízení v opilosti.
Ale následující lékařské důkazy, že může mít psychické problémy, které mu zabránili v tom, aby byl schopen se vymočit, ho očistili.
U prvního přelíčení v červenci, bylo soudu řečeno, že multimilionář byl zastaven se svým modrým Porsche 911 za 70.000 liber poté, co mu bylo naměřeno 50 mil za hodinu (cca 80 km/h) po východní londýnské hlavní silnici v brzkých ranních hodinách.
Obžaloba prohlašovala, že závodil se dvěma ženami ve sportovním MG autě.
Potíže s úzkostmi
Toto líčení bylo plno kontroverzních prohlášení a bylo odročeno.
Ale v dalším líčení oblastní soudce Angus Hamilton přijal důkazy obhajoby a případ zamítl.
Dr. Stephen Robinson, policejní chirurg, sdělil Stratfordskému soudu ve východním Londýně, že hvězda, která se léčila na klinice celebrit The Priory, mohla mít "potíže s depresí a úzkostí", které mu zabránili "být schopen to udělat".
Řekl, že jedním důsledkem by mohlo být, že sval močového měchýře se mohl uvolnit, poslat signál mozku, že není žádný tlak, i když tam byl.
"To také utahuje sval, který dovoluje moči v měchýři, aby byla uvolněna. Navíc to uzavře zátku, když se to stane."
Dr. Robinson řekl, že více nátlaku na osobu v takové situaci je to nejhorší, co se může udělat.
"Je naprosto možné, že v té chvíli byl p. O'Sullivan psychicky neschopen dodat vzorek moči."
Na očištění p. O'Sullivana soudce Hamilton řekl: "Jsem spokojen, že v tomto případě byla zjištěna příčina pro neschopnost dodat vzorek."
Zřetelně uklidněný p. O'Sullivan řekl, že jde pokračovat v oslavě svých 26-tých narozenin.
Řekl, že teď se bude soustředit na UK Championships, který začíná o víkendu.
"Jsem zpátky na špici žebříčku. Nemám co ztratit. Jsem velmi uklidněný člověk."