Loga sponzorů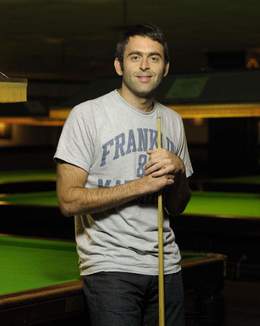 O'Sullivan si troufá na problematiku log
http://snookerscene.blogspot.com
Dave H
20. srpna 2008
Ronnie O'Sullivan vstoupil do sporu ohledně hráčských log - řekl svým kolegům, aby si přestali stěžovat.
V rozhovoru pro Daily Express O'Sullivan, který v květnu vyhrál svůj třetí titul Mistra světa, řekl svým kolegům, že by se měli přestat soustředit na to, co u stolu vydělají.
Řekl: "Raději bych viděl důraz na zisk peněz vyhráváním turnajů."
"Sport je o soutěžení a výhrách. Není to o tom, kolik máš log. Odměny a výhry by měly mít vždy dopad na lidi, kteří jich dosáhnou."
"Není to přesvědčivý způsob spoléhat se příliš na tyhle věci na úkor věcí jiných a dostáváme se tím na nebezpečnou půdu. Je to tak, jak to je, jdi vyhrát turnaj a dostat se na špici, tam je spousta peněz."
"Máš skutečně kontrolu jen nad určitými věcmi a já vím, že mám naprostou kontrolu nad snookerem. Do toho se mi nikdo nemůže plést."
"Politika může dopadnout na jiné hráče. Možná si neužívají svůj snooker, takže hledají něco, o čem by mohli přemýšlet, sedí u snídaně a mluví o logách, TV smlouvách a o čem World Snooker mluví nebo nemluví."
To jsou velmi zajímavé komentáře. Předpokládám, že nebudou mít příliš dobrou odezvu od mnoha Ronnieho kolegů, kteří na ten problém poukazují a kteří, narozdíl od něj, nejsou multi-milionáři. Jeho vlastní logo má hodnotu mnohem větší, než jakéhokoliv jiného hráče.
Nicméně důvod toho je, kolik vyhrál titulů. U stolu získal £5,807,626 a takový úspěch oči sponzorů, kteří chtějí, aby oblékal jejich logo, přitahuje.
Souhlasím s ním v tom, že sportovci by měli být odměněni za svůj úspěch.
Na Mistrovství světa řekl O'Sullivan následující: "Nemyslím si, že si to World Snooker ulehčuje, protože neposlouchají, co říkají hráči. Nevypadá to, že by tu byl nějaký rozdíl mezi tím, co si myslíme. Ztěžují si život tím, jakým způsobem se s problémy vypořádávají."
To předpokládá, že už přemýšlel o tom, co "World Snooker dělá nebo nedělá".
Nicméně je to nefér ve způsobu, jakým na to poukazuje.
Proč?
Protože jedna věc je, že Ronnie je upřímný člověk. Jestliže něco řekne, věří tomu, jen to může být v naprostém opaku k tomu, co řekl minulý měsíc, týden nebo jiný den.
Měl by to taky myslet vážně, ale on je ten typ osobnosti, kdy jeho přístup je řízen jeho náladou v ten který den.
Velmi snadno si může následující týden odporovat. To je jedna z věcí, která ho činí tak fascinujícím.
Přestavil jsem si, jak World Snooker přivítal jeho prohlášení, i když záležitost log nebude v žádném případě problém v Crucible v roce 2009, jestliže pro Mistrovství světa nebude nalezen nový sponzor.